Series 2 – coming 29 October
We are excited to be bringing you Series 2 of the ChangeMakers on Monday 29 October 2018. We will be releasing 10 story based episodes, 5 on 29 October then a further 5 at the end of November.
These stories include: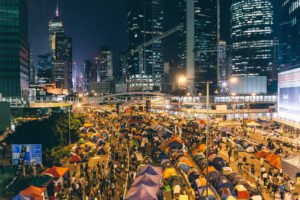 Episode One – an inside look at Hollywood TV show Brooklyn 99 and its story on systemic police racism.
Episode Two – the 2014 Umbrella Movement from Hong Kong when hundreds of thousands of people occupied Hong Kong Island for 79 days
Episode Three – origins of the Indivisible Movement, the most significant anti-Trump movement in the USA.
Episode Four – the Reclaim the City housing movement from Cape Town that is desegregating the city post-Apartheid
Episode Five – the Marriage Equality campaign in Australia.
The second group of stories include the Stop Adani campaign, the Chilian Student movement from 2012, the 100K homes campaign to eradicate extreme homelessness in the US and the Uniting Church's campaign to change drug policy from one of criminal sanctions to a health issue.
In between we will also release a series of "ChangeMaker Chats" – interviews with remarkable people making change – where we explore why they became change makers and how they seek to make that change.