About
ChangeMakers Podcast:
 A podcast telling stories about people changing the world
hosted by Amanda Tattersall
There are 140 million people engaged in social change work across the globe. These are the ChangeMakers. The ChangeMakers podcast features stories about social change and interviews with people changing the world (ChangeMaker Chats). We produce content to help people change the world.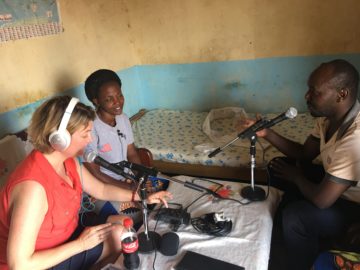 Over the past seven years we have traveled to every continent to meet with people who have been making change. This has taken us from refugee settlements in Uganda to the streets of Moscow, from Washington DC to the protest movement in Hong Kong.
In our ChangeMaker Chats host Amanda Tattersall interviews the well-known and the 'unknown' about how they make change. We ask people what do they do that makes them a changemaker, then explore where that approach came from and their distinctive approach to change making.
Episode by episode lessons about what works and what doesn't work in the world of social change are teased out.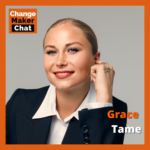 The goal is that the ChangeMakers podcast helps us all become better at making change, in a world that needs progressive change more than ever.
ChangeMakers is sponsored by the Sydney Policy Lab at the University of Sydney. They breakdown barriers between researchers, policy makers and community campaigners so they can build change together. You can find out more here.
You can find us on Facebook, Twitter and Instagram.
To get in touch with us about publicity opportunities or ideas for stories, please email [email protected].
---
Want to learn more?
---