ChangeMakers Podcast:
 A podcast covering stories about people changing the world
hosted by Dr. Amanda Tattersall
There are 140 million people engaged in social change work across the globe. These are the ChangeMakers. The ChangeMakers podcast is short series podcast that tells stories about people who are striving for social change across the world.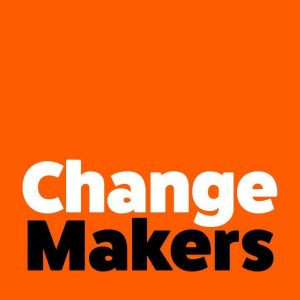 To create each story, we travel across the globe to meet with people who have been making change. This has taken us from refugee settlements in Uganda to the streets of Moscow, from Washington DC to Lismore in regional Australia. In each episode we feature a story in the style of This American Life. A scripted narrative ties the story together, where multiple voices lay out what has happened. Hopes, fears and regrets are revealed. Story by story, lessons about what works and what doesn't work in the world of social change are teased out.
The show is intended to inspire. In a world where it feels like its hard to make a difference, this podcast demonstrates just how change is possible.
It is also designed to help people who are involved in social change – by allowing them to learn from others. There are amazing innovations and new ideas across the planet that we don't often hear about – this show is about making those ideas easier to engage with.
The goal is that the ChangeMakers podcast can help us all become better at making change, in a world that needs progressive change more than ever.
You can find us on Facebook, Twitter and Instagram.
About the Host: Amanda Tattersall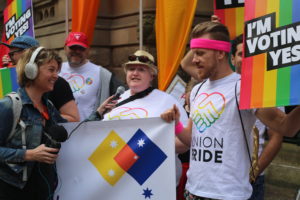 Amanda Tattersall is a well recognised social change organiser in Australia. She co-founded GetUp.org.au, Australia's most successful digital advocacy organisations with over 1 million members. She also founded and ran the Sydney Alliance for 9 years, having brought Saul Alinsky style community organising to Australia. She wrote the globally focused "go to" book on coalition strategy (Power in Coalition, Cornell University Press), and has been involved in many social movements – student, union , peace and refugee movements movement. She currently advises the Australian climate movement on their grassroots strategy and has a Post-Doctoral Fellowship at the University of Sydney in city-based citizen activism. Her motivation for starting the podcast is simple – we need to learn from each other and share our emerging successes if we are to create a world that nurtures the common good.
She can be found:
Twitter @amandatatts, Facebook, Instagram
Our Team
Our head writer is Charles Firth. Known for founding the comedy group The Chaser (Australia's Daily Show) he had over 20 years of writing experience in TV, radio and print. Our writing team includes Amanda Tattersall, David Hunt (author of the Australian history satires Girt and True Girt) and Amy Farall. Our audio producers are Jules Wucherer and Alex Cake.
To get in touch with us about publicity opportunities, please contact Phil Davey from Mountain Media on [email protected]
---
Want to learn more?