What we do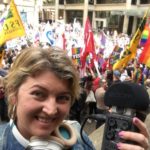 The ChangeMakers podcast tells stories about people who are striving for social change across the world. Since founding in 2017, we have come to produce two forms of podcast content.
Stories (our numbered episodes) which dive into social change campaigns around the world, animated with a variety of voices in order to tell a gripping narrative about how change is made
ChangeMaker Chats which interview people who make change. These interviews share details about how people make change and their theories on what works, alongside the long story of how they came to make change in the first place
Our goal is to be the place that people 'go to' for content about how social change works. We do this by producing producing content that is equally gripping for those who are experienced or new at change – because we rely on the art of story-telling.
During the pandemic we initiated a Community Organising School that ran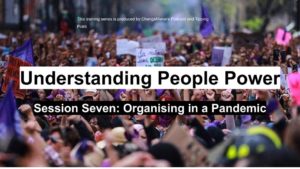 weekly trainings on community organising and social change for three years. All of the video content from these sessions is available on our YouTube account, and an overview of each session and associated readings is available here. We also produce ad hoc trainings provided by our Host who has 20 years experience in social change education and over 25 years as a change maker.
We broadcast occasional blogs and written materials about social change on our website, and share interesting social change analysis on our social media platforms.
We particularly love bringing a global edge to social change discussion and make an effort to bring stories from all continents so we can ensure we are learning from each other as much as possible.