Season One – Training Outlines and Videos

Season One of our ChangeMakers Organising School – initially called Organising in a Pandemic – began in a flurry in late March 2020 as the Australian lockdown began. For 14 weeks we explored a different concept, approach, skill or perspective on community organising or change making. Each session is described below with links to edited videos of the trainings.
We provide them for you to use and share. If you do use them, we just ask that you mention that you got the materials from the ChangeMakers Organising School (and do mention to people that we continue to run every Thursday during school terms as an evergreen broadcast – anyone and everyone is very welcome to join).
SESSION ONE: Public dimensions of our private lives
Our first session is providing some tools to help us interpret the political and public nature of the private pain that we are all feeling (differently) in this moment. The session is designed to not only provide a new narrative for our own experience, but to teach other people we work with. The slides from this session are here.
SESSION TWO: When everything changes, can everything change?
This online session will explore power and major shifts in the economy, climate, democracy as we negotiate a new world. We'll hear about what's changing, how it's impacting upon different groups of people, discuss what opportunities and threats this moment presents and how we can respond. We will look at three approaches – listening, cutting the issue and multi-issue claim making. More resources are here.
SESSION THREE: Relational meetings
How can we have powerful conversations at a time of physical distancing. Relational meetings provide a method for helping us share and explore what makes us tick and are an essential tool for building powerful relationships, now more than ever. More resources and articles here, and the video of the session is here.
SESSION FOUR: Understanding Power to Build a Better world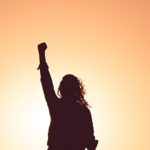 Power. There is a lot of talk about power, but we often don't have a clear conceptual understanding of how it works. This session explores the concept of power, who sets it and how power can be challenged. The first half of the session explored the concepts of power over and power with, the second half explored the three 'arenas of power. The slides from the session are here, and an edited video is here.
SESSION FIVE: Building Powerful Coalitions
To win big things we need to work with others, but what does it take to do this powerfully? This book packages some of the lessons from the book Power in Coalition into an easy to digest form. The video from this session is here and the slides are here, and a useful chapter from that book is here.
SESSION SIX: Public Narrative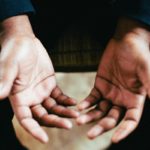 "Because stories allow us to express our values not as abstract principles, but as lived experience, they have the power to move others." Our ability to communicate and to persuade others relates directly to how well we are able to express our experiences, challenges and goals.
This session will run through the method that is public narrative – which is how we project ourselves in speeches, one to one, in meetings, in public life.
A series of concepts will be laid out, which will be then explored through examples. People will have time to do some work on a story and then share and get feedback from others in break out groups. You are invited to come to the session with an idea of something you want to say to a particular audience. This session will be run by Marc Stears, former speech writer for Ed Miliband in the UK and now Director of the Sydney Policy Lab at the University of Sydney. The video of this session is here and the slides are here.
SESSION SEVEN: Understanding People Power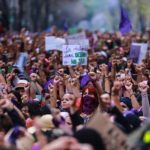 Why is it that some mass rallies work to make change and some do not? Are there different ways in which people can come together to make a powerful impact and achieve social change?
This session unpacks a variety of different ways that we gather together in the process of making change – identifying five different strategies. Based on new scholarship by Amanda Tattersall and Kurt Iveson, this new approach identifies that people can gather in these ways: Playing by the rules (petitions, lobbying, the courts); Mobilising (mass rallies); Organising (build leaders); Prefiguring (modelling the change we want to see, eg creating the thing you want changed – like building your own affordable housing) and Parties (political parties and electoral work).
This session defines each of these approaches using stories of change from around the world. In the second half we hear from three civil society leaders who engage in these different strategies. The argument at the heart of this is – how can we use these different approaches to build new forms of powerful change? When do these strategies work well together and when do they create conflict? This session will ask us all to examine how well we are at combining these different strategies. What strategies do you have a preference for? This session will invite you to discuss, and be challenged, by the possibilities of other strategies.
The video of the training is here and the slides are here.
SESSION EIGHT: Democracy 101
Democracy is constantly changing and contested. Our democracy is not just about voting but all spheres of public life. What challenges and opportunities does the COVID moment present. The slides from this training are here and the video of the zoom training is here.
SESSION NINE: Politics 101
How does the Australian political system work? How can we engage with it and what is the role for civil society and social movements?  Amanda Tattersall runs through 8 rules for working with politicians and the political system, then John Robertson former NSW ALP Opposition Leaders explains some helpful approaches that change makers can take to influence and change the political process. The slides are here and the video of the zoom training is here.
SESSION TEN: Qualities of Leaders
To build mass movements we need lots of people – but who are the right people that we need to be leaders in our movements? And, what is a leader anyway? What qualities are we looking for when we recruit and nurture people to take on responsibility and roles when working for change.
You'll hear from inspiring social change makers who will share their stories about leadership. Then, Amanda Tattersall will present on what we mean when we talk about leadership in organising, and the 8 qualities of leaders. And hint – it's not the people who give speeches that are the most important but the ones we work amongst the crowd to sustain the movement. This session will discuss what makes this work powerful. The video of the session is here.
SESSION ELEVEN: Organising Cycle and Table Talks
How do we make sure we're taking effective action together? How do we make sure we're always working to build bigger, stronger, and more resilient movements? This session was led by Elise Ganley from Queensland Community Alliance. Together we explored how to lead with listening, relationships and build a plan of action that is then evaluated – to get us where we need to be, without leaving people behind. In the second half the training ran through the art of 'table talks' (also called kitchen table conversations or house meetings) as strategies for mass engagement of new people in movements. A useful article about the organising cycle is here . The slides from the session are here and the video of the training is here.
SESSION TWELVE: Building Relationships and Power for Transformation
This week we will be looking at building relationships and power as part of a winning campaign strategy.
We're excited to welcome the following speakers who will share stories of how alliance campaigns can welcome a variety of types of people power:
Annie Kia from Gasfield Free Northern Rivers and the Bentley Blockade
Adam Knobel from the Australian Marriage Equality campaign
Matt and Ruby – reflections from the current blockade to free refugees at Kangaroo Point, Brisbane
Amanda Tattersall will host the discussion and reflections – looking at strategies for when relationships get hard and people get hard, unpacking some of the challenges that are very familiar in coalitions but not often talked about. The video of the training is here and the slides are here.
SESSION THIRTEEN: Digital Organising, Part 1 – How does it work?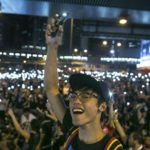 Digital tools are integral to today's Organising, but how did they develop? What's the best way to use them?
This week, two Hong Kong democracy activists and OPEN's Phil Ireland uncover the history of digital Organising and help us understand how it works today.
You'll hear about the diversity of digital actions that you can take, with some golden global examples – including first hand stories from the groundbreaking digital work of the 2019 Hong Kong Protests. The video included here, does not include the HK activists due to the National Security Law, however the slides do include their presentation.
SESSION FOURTEEN: Digital Organising, Part 2 – What makes it work?
How do we move our supporters from online to offline action? This week, digital Organiser James Clark shared a framework for maximising your digital effort to have real-world impact – adapted from the Momentum approach to building movements..
We'll explore how to make sure digital fits into the rest of your organising, and share examples of current Australian campaigns trying new things to do this crucial movement building work better! The slides are here and the video of the training is here.