The Purpose of our Training
Where did this training come from?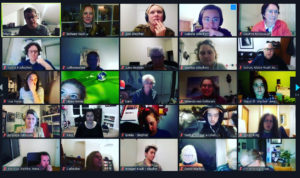 We began our training under the original name – Organising in a Pandemic – in March 2020 as a weekly training 'touch point' for people making change at the start of the pandemic. The participants were mostly members of social movements or organisations. They used the training to connect and deepen their knowledge to organise for social change.
We sought to provide a high quality training experience. We did this through:
Breakouts so participants could relate and reflect with one another
A large delivery team to manage the space (chair, tech, slides, chat)
High quality training content (mixing traditional organising content with new content)
Sessions that connected the universals of organising with the issues/campaigns of the week
Incorporating the needs of movement based organisations
Our training is based on organising. We value leadership development and seek to explore and understand concepts like power, action, organisations, narrative, relationships and action as the bedrock for building a democratic public life.
While anchored in the practice of the Industrial Areas Foundation, this training has an open and agnostic approach to its content. We seek to bring in new ideas that agitate the organising cannon to make it stronger.
Our Purpose
Now called the ChangeMakers Organising School, we seek to strengthen the leadership, knowledge, skills and relationships between the hundreds of thousands of social movement members and organisational volunteers across Australia (and our broader region) who want to take the crises created and exacerbated by the pandemic and make deep real change.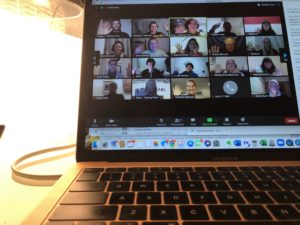 Our core weekly training is a space for ongoing learning. Unlike a short-term training course, it has a broadcast quality – where you can tune in every week for new content that is responsive to what is going and building on a core set of organising conceptual principles
We do this because we believe Saul Alinsky when he says that people build their ambition for change based on the power that they believe they possess. This training is designed to help mass movement and organisational participants across Australia reimagine their power while they work on specific movements and campaigns.
Goals and Objectives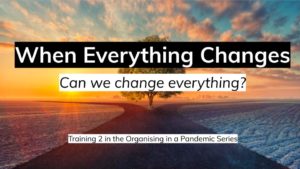 Fundamentally we know that this is working if it helps people organise more successfully – winning social change and building strong long lasting networks of people power! To do this requires providing great training that engages lots of leaders, fosters relationships between them and grows the organising capacity amongst grassroots people across progressive movements. We measure this by:
Great training
People consistently rate that the training is very helpful or helpful
Training becomes a resource and an opportunity for organisations, their staff and volunteers across our social movements and organisations
Engages lots of leaders
Massive growth of people in weekly training (500+)
75% of people attending return to multiple sessions
Diverse relationships:
The training
Creates new relationships between movements and across places
Has diverse participation from different sectors and movements
Helps participants form stronger cross-sector bonds and learn from one another
Grows organising capacity amongst the grassroots
Participants leave with a clear plan/framework to begin organising in their communities
Participants become stronger organisers, which leads to
Stronger organisations/movements
People find ways to be active and connect to organisations/work they are excited about
Learning circles provide a process to turn lessons into action, which in turn catalyse local and grassroots coalitions and organising
Audience and Partners
Our core audience are the participants and members of movements and organisations. We provide them with the kind of organising training content that is usually only made available to staff.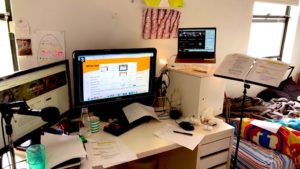 To build this audience we have shared training details on social media groups and approached advocacy focused not-for-profit organisations who have a membership base to seek their engagement in the training. We have already engaged large movements and groups of organisations including the Students Strike for Climate at the Stop Adani campaign. We have set up our own Facebook group to enable more discussion about content (and we encourage everyone to join – link here).
Primarily, we focus on delivering regular training to a large group of participants. We also maintain a Facebook Group (ChangeMaker Chats) where participants can talk about the week's training. We are currently exploring how we can provide additional spaces (like learning circles) where people can come together with others to reflect on the content.
Who runs the training?
Read more about our team here!
The key decision making groups include:
An organising committee – made up of the people doing week to week work on the training, these people make short to medium term strategic decisions for how the training is run, including signing off on content, identifying plans, supporting partner outreach.
A Partner space – made up of representatives from partner organisations who are sending members to the training and helping with the production of content. They meet about every 6 weeks.
Delivery teams – these teams change every week. They are currently assembled by Isabella (with help from Amanda regarding content). They include a series of roles – chair, tech, chat, slides and presenters.