Our Team
Host & Founder: Amanda Tattersall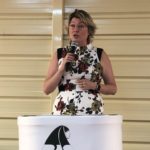 Amanda Tattersall co-founded GetUp.org.au, Australia's most successful digital advocacy organisation with over 1 million members. She also founded and ran the Sydney Alliance for 9 years, having brought Saul Alinsky style community organising (IAF) to Australia.
She wrote the globally focused "go to" book on coalition strategy (Power in Coalition, Cornell University Press), and has been involved in many social movements – student, union, peace, and refugee movements movement.
She advises the Australian climate movement on their grassroots strategy and has a Post-Doctoral Fellowship at the University of Sydney on people power in cities around the world.
She is the Research and Education Lead at the Sydney Policy Lab – Sydney University's bridge building hub with the wider community, and the Strategic Director of their Real Deal post-COVID economic recovery plan.
Her motivation for starting the podcast is simple – we need to learn from each other and share our emerging successes if we are to create a world that nurtures the common good.
She can be found on Twitter (@amandatatts), Facebook, Instagram, Linked In.
Learn about Amanda's multi-faceted career in social change movements in an episode of the Social Entrepreneurship and Innovation Podcast.
Reporter: Mark Isaacs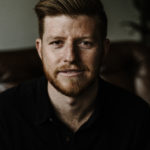 Our lead reporter is Mark Isaacs. He is a writer, an author, a researcher and a community worker. He tells stories of conflict and displacement, assisting the oppressed, the persecuted and the marginalised to tell their stories. His first book, The Undesirables: Inside Nauru (Hardie Grant, 2014), is an account of his work with asylum seekers in Nauru, one of Australia's notorious offshore detention centres. His latest book, the Kabul Peace House,  is about a community of peace activists in Afghanistan. You can catch him via his website, on twitter, facebook, or instagram.
Producer: Ben Keating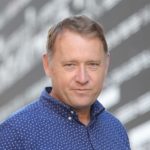 Our producer is Ben Keating. With a background in education, Ben can often be found working on the Changemakers podcast via solar powered satellite link from within his own-hand-built straw-bale house at the far end of a dirt road to nowhere. A writer and researcher, Ben is a two time past president of the Sydney Writers' Room.
Script Editor: Charles Firth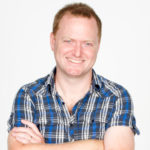 Known for founding the comedy group The Chaser (Australia's Daily Show) he has over 20 years of writing experience in TV, radio and print. This includes hosting the Chaser Report Podcast on NOVA, Radio Chaser on MMM, author of American Hoax, Editor of Chaser Quarterly, the director of the Chaser's digital content and writer performer in the multi Logie award winning TV shows CNNNN and the Chaser's War on Everything.
Our writing team also includes David Hunt (author of the Australian history satires Girt and True Girt) and Amy Farall. Our audio producers are Jules Wucherer and Alex Cake.
Get In touch
To get in touch with our team about podcast or media enquiries, please email [email protected]