Our Team
Host: Amanda Tattersall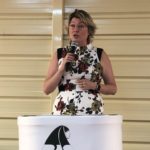 Amanda Tattersall co-founded GetUp.org.au, Australia's most successful digital advocacy organisation with over 1 million members. She also founded and ran the Sydney Alliance for 9 years, having brought Saul Alinsky style community organising (IAF) to Australia.
She wrote the globally focused "go to" book on coalition strategy (Power in Coalition, Cornell University Press), and has a forthcoming book written with Kurt Iveson called People Power in Cities (Oxford University Press).
She has been involved in a wide variety of social movements – student, union, peace, and refugee movements movement. She advises the Australian climate movement on their grassroots strategy and has completed a PhD and a Post-Doctoral Fellowship at the University of Sydney exploring social change strategy.
She is an Associate Professor of Practice in Urban Geography and a specialist in community-led research methods. She is the Academic Chair of their Real Deal project on community-led climate transition.
Her motivation for starting the podcast was to create a space where we could more easily learn  from each other and share our emerging successes.
She can be found on Twitter (@amandatatts), Facebook, Instagram, Linked In. Learn about Amanda's multi-faceted career in social change movements in a ChangeMaker chat with her here.
Audio Producer: Jules Wucherer
Jules is a Sydney Based Sound Engineer with a passion for all things audio.
In 2018 he was nominated for an ASSG award for his work on the ABC/Netflix series 'The Letdown.' In 2019 Jules teamed up with Composer Dylan Frost to compose the score for the award winning surf film 'A Corner Of The Earth.'Having worked at some of Sydney's top recording studios as a sound engineer for film, television and broadcast audio Jules has gained experience working across a range of content for networks such as Netflix, Stan, Foxtel, Nat Geo, ABC, SBS and Channel Ten. He has worked with ChangeMakers since 2017.
Script Editor: Charles Firth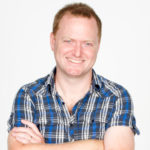 Known for founding the comedy group The Chaser (Australia's Daily Show) he has over 25 years of writing experience in TV, radio and print. This includes hosting the Chaser Report Podcast on NOVA, Radio Chaser on MMM, author of American Hoax, Editor of Chaser Quarterly, the director of the Chaser's digital content and writer performer in the multi Logie award winning TV shows CNNNN and the Chaser's War on Everything.
Our writing team has also featured Mark Isaacs, David Hunt (author of the Australian history satires Girt and True Girt), and Amy Farall.
Get In touch
To get in touch with our team about podcast or media enquiries, please email [email protected]