ChangeMaker Chats, Episodes, news, Series Six Stories
Amanda Tattersall – ChangeMaker Chat – with Muslim Women Australia
In this ChangeMaker Chat the tables are turned and the person being interviewed is our host Amanda Tattersall. This is an interview previously recorded as part of the On Purpose Podcast, produced by the Muslim Womens' Association. Interview host Feda Abdo canvases Amanda's experience as an organiser, some of her research work on people power in cities around the world as well as her more personal experiences as someone living with bipolar.
This is a powerful and at times raw account of what it takes to live the maxim, 'in order to change the world you first must change yourself.' Thanks to Feda Abdo for hosting this interview and to production team Bilal Abdelwahed (Video Production Lead) and Camelia Gusmardy (Videographer) at Imbuity (https://imbuity.com.au/).
To listen to the other On Purpose podcasts visit – https://mwa.org.au/on-purpose-podcast/.
You can download this episode on Apple, Spotify, LiSTNR, Stitcher, and all your other favourite podcast apps.

For more on ChangeMakers check us out:
Via our Website – https://changemakerspodcast.org
On Facebook – https://www.facebook.com/ChangeMakersPodcast/
On Twitter – @changemakers99 or @amandatatts
---
Join our weekly email list to hear our latest musings, podcasts and training. Click on this button to subscribe: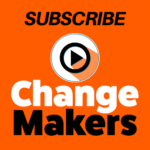 _

Comments
comments