Chanel Contos – ChangeMaker Chat – Consent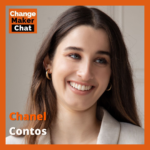 You can find this episode on ACAST – and on all the podcast apps!
Chanel Contos joins us on ChangeMakers to discuss her new book Consent Laid Bare and the challenge of how to end rape culture. She shares the journey she took to helping Australia learn about the culture of rape and sexual assault that continues to exist amongst teenagers and how we might go about ending it. Today we talk about the problem and strategies to bring down the pillars that hold up a collective culture than decriminatlises rape.
To get a copy of Chanel's book – Consent Laid Bare – you can find out more here.
For more on ChangeMakers check us out:
Via our Website – https://changemakerspodcast.org
On Facebook – https://www.facebook.com/ChangeMakersPodcast/
On Twitter – @changemakers99 or @amandatatts
---
Join our weekly email list to hear our latest musings, podcasts and training. Click on this button to subscribe: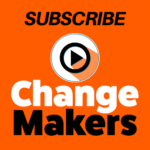 _

Comments
comments