Gloria Tabi – ChangeMaker Chat – Racial Equity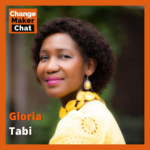 You can find this episode on ACAST and on all the podcast apps – apple, spotify, stitcher, pocket casts etc
Let's talk about race.
In this chat Gloria Tabi shares her experiences of racism at work in Australia and how she has come to lead change in the workplace around racial exclusion and discrimination. This is a powerful conversation about the brutality of exclusion and about the challenging strategies required to understand and change racism in the workplace.
Gloria's organisation – EVERYDAY INCLUSION – works on these issues – https://www.everydayinclusion.com.au/about. Her books and materials about race and exclusion can be found there.
For more on ChangeMakers check us out:
Via our Website – https://changemakerspodcast.org
On Facebook – https://www.facebook.com/ChangeMakersPodcast/
On Twitter – @changemakers99 or @amandatatts
---
Join our weekly email list to hear our latest musings, podcasts and training. Click on this button to subscribe: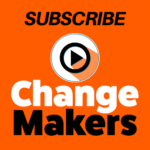 _

Comments
comments