Face to Face - Webinar, Hong Kong Stories, news
Hong Kong Webinar – news from the front line: a ChangeMakers Face to Face event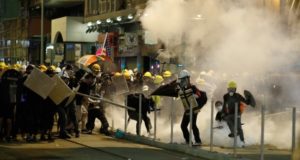 On Friday 22 May, Beijing officials circulated a radical new law that would allow mainland forces jurisdiction in Hong Kong. Surprising local democracy protests and even Beijing aligned politicians, this legislation represents a dramatic over-reach of mainland forces – threatening, if not effectively ending the "One Country, Two Systems" policy that the Peoples' Republic of China agreed to in 1997.
To help us outside of Hong Kong understand what that means, and what we could do to act in solidarity with the local democracy movement, ChangeMakers held a one hour webinar with three high profile Hong Kong activists on Friday 29 May. The Speakers included:
Bonnie Leung, former international spokesperson and vice convenor of the Civil Human Rights front from Sept 2017 to Sept 2019. She was the English speaking media's "go to" person during the Hong Kong protests.
Antony Dapiran, is a Hong Kong based lawyer turned active observer of the Hong Kong protest movements. He is author of City of Protest and most recently City on Fire, about the 2019 protests.
Jeremy Tam, a current pan Democrat Legislative Councillor.
You can view the webinar on YouTube HERE.
The panel was chaired by Amanda Tattersall, host of ChangeMakers and keen observer of the 2019 Hong Kong Protests, which she attended. ChangeMakers produced two episodes about the historical grounding of the Hong Kong protests (and one on the earlier Umbrella Movement) and Amanda wrote extensively about the protests in the Australian press (see the series of articles in the Conversation beginning here, then shooting water, then a new script, then the war on the universities).
---
Join our weekly email list to hear our latest musings, podcasts and training. Click on this button to subscribe: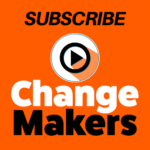 _

Comments
comments