Coalitions: We need to get better at working together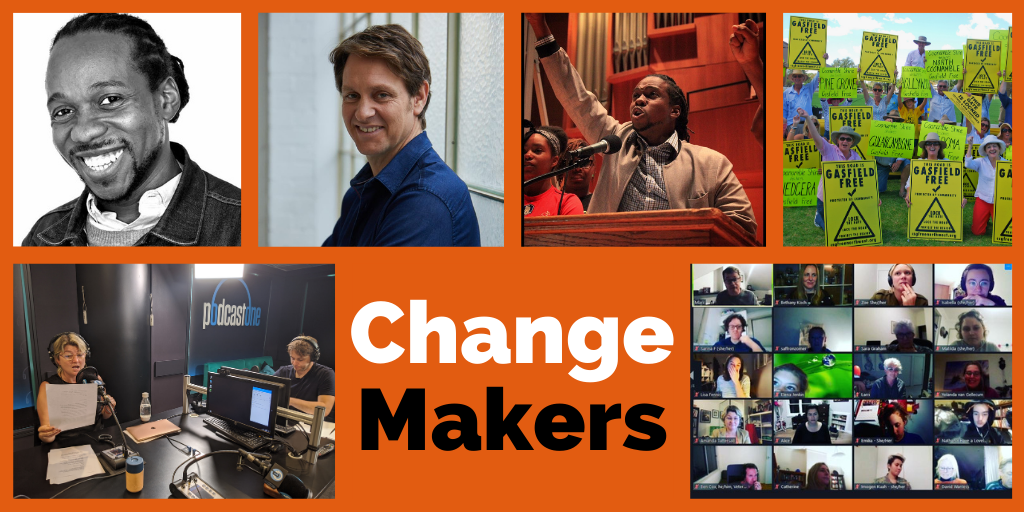 Back in 2003, I was part of the movement that tried to stop the war in Iraq. In Sydney we built an enormous coalition of over 70 organisations. We met every week on Monday evenings on the third floor of an aging inner-city pub called the Spanish Club.
The coalition had lots of rules. Every organisation was allowed to bring two representatives to meetings, and both could vote. That rule was practical, in a variety of ways. The room struggled to fit 140 people in it – and as the drum beat to war intensified, our anti-war movement risked becoming a fire hazard.
But it was also a product of a much bigger problem. We had to have strict rules about voting, because we never spent much time getting to know each other. The threat of war felt so immediate, so catastrophic that we all believed we just needed to take action to stop it.
Fast forward, and despite the majestic demonstrations we organised – at their peak 250 000 people – the war went ahead with active Australian involvement.
That movement changed my life. Ever since then I've been asking the question – what does it take to work together powerfully to make change? I've built coalitions, done research, I even wrote a book!
In 2020 this question feels more important than ever. Our two most recent podcasts give a glimpse at some of the reasons why. Our Chat with Craig Reucassel is about the fight to stop climate change, a fight that is much more direct and intense than my encounter with the war in Iraq. Yet despite the efforts of thousands, we haven't quite built a movement that scales to the challenge.
Part of the problem lies in the diversity of the movement. In that, it isn't very diverse. This isn't because people aren't working with different people and in different places – there are climate groups in regions and urban areas across the country. Many unions have joined the fight, so have churches. Rather it is because climate change is still seen as 'an issue' rather than, as Naomi Klein said, something that 'changes everything.'
Working together 'works' in part because of what you are working on. The anti-war in Iraq movement exploded because it had a clear 'less is more' frame – do you want war right now? The specificity and the urgency generated a reaction.
Climate change somehow lacks both these qualities, despite extreme bushfires and droughts. How do you work together powerfully when something isn't seen as an impending threat?
Usefully there are lessons from our Chat with Maurice Mitchell and the Movement for Black Lives.
Maurice is an organiser. He is clear about his role in supporting people to take powerful public action, and aware that to do this he needs to share his own story about why he does what he does. His relationality and his commitment to working across differences define how he makes change. No spoilers, have a listen to his stories of his time in a hard core punk band!.
When there isn't an easy issue, or even if there is, deep relationships make it easier to work together. They allow you to build bridges across differences – whether those differences are based on place, identity, class or even different approaches to how to make change.The 2020 Movement for Black Lives in America looked spontaneous, but it was anything but that. Formally organised across dense interconnected national networks since 2014, intense trust was built in battlegrounds like Ferguson. While it was absolutely a movement against a police murder, it was also a movement against COVID poverty, about inequality in schools, about incarceration, and about systemic racism. The movement also had a solution – defunding the police – which had been building in Minneapolis for years. Even more broadly, the Movement for Black Lives became a national response to Trump. Sparked by one thing, the movement became a battle for everything.
In these times of crisis there are lessons for how we can work together everywhere. We need them now more than ever,
Amanda Tattersall
ChangeMakers Podcast Host
---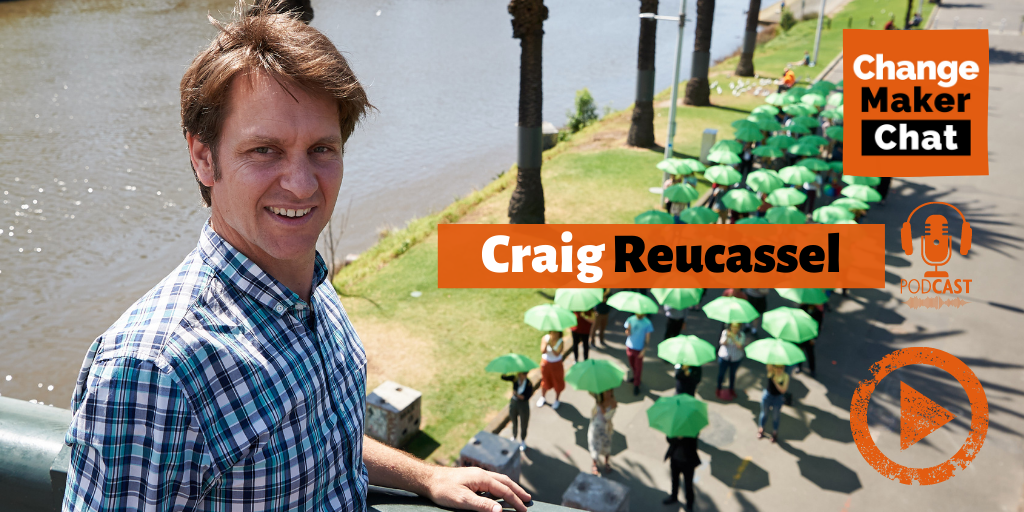 Have you been enjoying Fight for Planet A: Our Climate Challenge – the show all about climate change? Then come and hear our ChangeMaker Chat with host Craig Reucassel where we go behind the scenes to find out about his story, and explore what he is trying to achieve in doing the show.
Listen by clicking play above, or listen via an app on Spotify, Apple, PodcastOne or Stitcher– or on most other podcast apps by searching "ChangeMakers." Or use our RSS feed.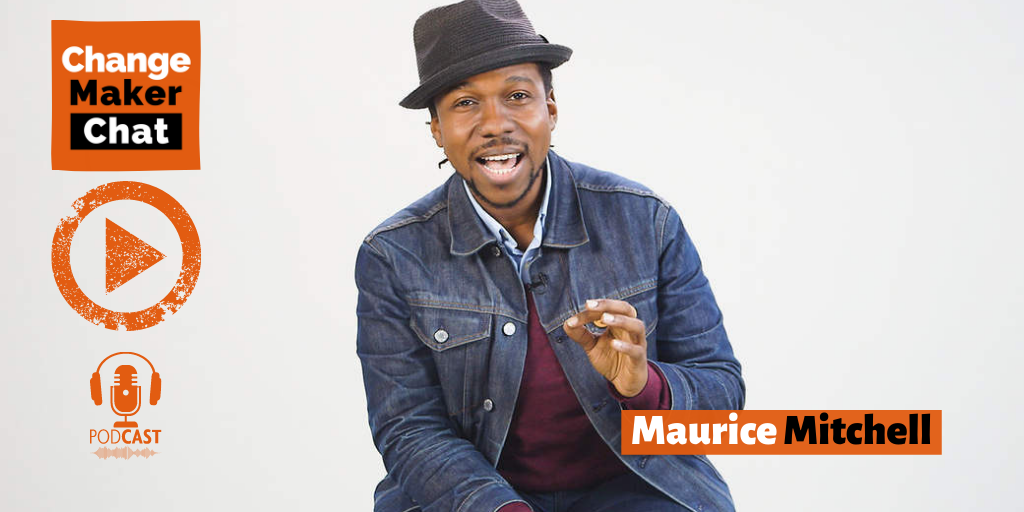 The Movement for Black Lives is realigning political life in the US in 2020. Maurice Mitchell has been a leader in this movement since Ferguson. This conversation moves from his own traumatic experiences of racism that shaped his early life, to his work as an organiser and his reflections on the kinds of political strategy required to win justice. We zero in on the protests that exploded following the police murder of George Floyd in May 2020 and unpack the lesser known but vital strategies that have underpinned their success.
Listen by clicking play above, or listen via an app on Spotify, Apple, PodcastOne or Stitcher– or on most other podcast apps by searching "ChangeMakers." Or use our RSS feed.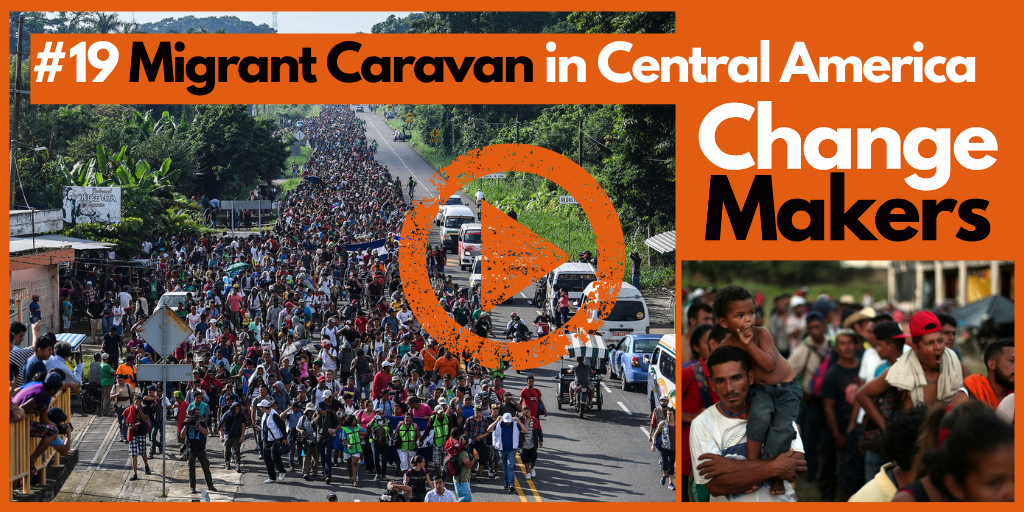 In late 2018 thousands of people from across Central America walked North to the border of the USA and into the political maelstrom of the midterm elections. How did they organise themselves and what did they achieve?
Our reporter and writer for this episode is Mark Isaacs. He is a writer, an author, a researcher and a community worker. He tells stories of conflict and displacement, assisting the oppressed, the persecuted and the marginalised to tell their stories. His first book, The Undesirables: Inside Nauru (Hardie Grant, 2014), is an account of his work with asylum seekers in Nauru, one of Australia's notorious offshore detention centres. His latest book, the Kabul Peace House, is about a community of peace activists in Afghanistan. You can catch him via his website, on twitter, facebook, or instagram.

Click on the play button above to stream it here. Or listen to the episode on Spotify, Podcast One, Stitcher or Apple via these links.
---
Join our weekly email list to hear our latest musings, podcasts and training. Click on this button to subscribe:
---
_

Comments
comments