Where the statues fell first #RhodesMustFall
Across the world statues and symbols dedicated to slave owners and colonialists are being removed. But before that movement started in the United States and the United Kingdom, it began in Cape Town. This is the story of #RhodesMust Fall and the South African #FeesMustFall movement that sought to not only remove the symbols of colonialism but demanded that the education system be changed in substance as well.
You can download this episode on Apple, Spotify, LiSTNR, Stitcher, and all your other favourite podcast apps.

For more on ChangeMakers check us out:
Via our Website – https://changemakerspodcast.org
On Facebook – https://www.facebook.com/ChangeMakersPodcast/
On Twitter – @changemakers99 or @amandatatts
---
Join our weekly email list to hear our latest musings, podcasts and training. Click on this button to subscribe: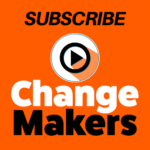 _

Comments
comments