What is ChangeMakers?
There are 140 million people across the globe engaged in volunteer work or working for non-profits. These are the Change Makers.
The Change Makers podcast is a weekly, 30 min globally focused series that tells the stories about what is working and not working in the world of social change.
Each week, host Amanda Tattersall picks an issue or theme. The theme might be a wicked problem – like climate change or poverty – or a discrete social change strategy – like digital activism or alliance building.
Then she travels across the globe to meet Change Makers who've been trying to make an impact in that space. Battle stories are told. Hopes, fears and regrets are shared. Through these stories, lessons about what works – and what doesn't – are teased out.
With an investigative tone, Tattersall will also visit universities, corporate and political consultancies to bring fresh eyes to challenges that Change Makers face every day.
The program is designed to help Change Makers reflect on what they do, and how they can do it better.
The podcast's distribution will itself be a lesson in social change best practice. Leveraging Dr Tattersall's deep, global links in this sector, it will create distribution partnerships with organisations that have over 40 million unique members worldwide.
The host, Dr Amanda Tattersall has written the globally focused "go to" book on coalition strategy (Power in Coalition), set up some of Australia's most successful social change organisations (GetUp. org.au and the Sydney Alliance) and is still frustrated that while we are doing many things well, we still haven't turned the corner on creating a world that nurtures the common good.
---
Join our weekly email list to hear our latest musings, podcasts and training. Click on this button to subscribe: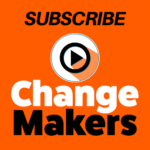 _

Comments
comments