ChangeMaker Chats, Episodes, Series Six Stories
Wenn Lawson – ChangeMaker Chat
The Disability Movement famously argues 'nothing about us without us.' Wenn Lawson lives this creed as a world leading autistic advocate and researcher who has helped change how we understand autism and neurodivergence. He shares his journey, including how he shook the house of academia so it would listen to the lives of autistic people. He reflects on the power of co-produced research, identity and difference in how we build knowledge together. 
For more about Wenn's research and books, go to http://www.buildsomethingpositive.com/wenn/
You can download this episode on Apple, Spotify, LiSTNR, Stitcher, and all your other favourite podcast apps.
For more on ChangeMakers check us out:
Via our Website – https://changemakerspodcast.org
On Facebook – https://www.facebook.com/ChangeMakersPodcast/
On Twitter – @changemakers99 or @amandatatts
---
Join our weekly email list to hear our latest musings, podcasts and training. Click on this button to subscribe: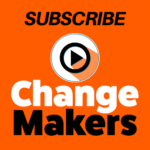 _

Comments
comments