US Democracy on the Ballot: #ICYMI young people voting for their lives
In the US midterm elections, one of the extraordinary outcomes was how many young people turned their back on some of the more extreme candidates that denied the 2020 election result. Yet should it have been so surprising? Young people have been organising like their lives depended on it for a while – including through the March for Our Lives movement against gun violence.
This episode is a re-release of the story of the March for Our Lives movement that arose out of the 2018 mass shooting at Marjory Stoneman Douglas High School.
You can download this episode on Apple, Spotify, LiSTNR, Stitcher, and all your other favourite podcast apps.
For more on ChangeMakers check us out:
Via our Website – https://changemakerspodcast.org
On Facebook – https://www.facebook.com/ChangeMakersPodcast/
On Twitter – @changemakers99 or @amandatatts
---
Join our weekly email list to hear our latest musings, podcasts and training. Click on this button to subscribe: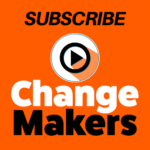 _

Comments
comments