ChangeMaker Chats, Episodes, news, Season Five Stories
Tyson Yunkaporta – Indigenous Thinking
Tyson Yunkaporta belongs to Apalech clan of North Queensland. He wrote Sandtalk and is an iconoclast – helping us to see things differently in a modern world of crisis and chaos. Join us on a chat that explores a different understanding of power, change and being.
Spotify – https://spoti.fi/3dzrg5D
PocketCasts – https://bit.ly/3alyiIT

Tyson's book Sandtalk is available here – https://www.textpublishing.com.au/books/sand-talk
The episode is supported by the Learning Change project created by the Anthropocene Transition Community Hub – https://www.at–hub.org/.
---
Join our weekly email list to hear our latest musings, podcasts and training. Click on this button to subscribe: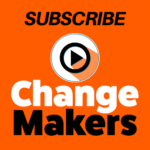 _

Comments
comments