The Biggest Climate Campaign You Have Never Heard Of
Could there be a single lever in the global marketplace that could transform the stakes for climate change? Yes – the insurance industry. Over the past 5 years insurance has been turned upside down by a nimble network of climate campaigners that have set new rules to end insurance for fossil fuel projects. We are re-releasing this 2021 story of the Sunrise Project, the Insure our Future coalition, and the global and Australian distributed networks that have turned the world of insurance around.
You can download this episode on Apple, Spotify, LiSTNR, Stitcher, and all your other favourite podcast apps.

For more on ChangeMakers check us out:
Via our Website – https://changemakerspodcast.org
On Facebook – https://www.facebook.com/ChangeMakersPodcast/
On Twitter – @changemakers99 or @amandatatts
---
Join our weekly email list to hear our latest musings, podcasts and training. Click on this button to subscribe: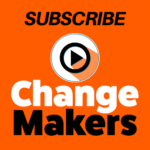 _

Comments
comments