ChangeMaker Chats, Episodes, Series Six Stories
Terri Janke – ChangeMaker Chat – True Tracks
Terri Janke is an Aboriginal and Torres Strait Islander Lawyer who uses the law to protect and advance Indigenous Cultural and Intellectual Property. As a Meriam and Wuthathi woman who grew up in Cairns in northern Queensland, for over 20 years she has crafted a set of legal instruments that allow for the protection of Indigenous Culture. From an Indigenous perspective, Culture is the embodiment of life, and it can be represented in anything from art to dance, from bones to research. She is well recognised across Australia for her work in protecting Indigenous Culture using a series of True Track protocols that enable Indigenous Culture to be recognised as intellectual property. 

Here she explains her journey and how she found the law. She explores her ICIP principles and then applies them to the process of research, and in particular Country-based 'placed-based' research. This is a powerful conversation for non-Indigenous listeners as Terri generously shares an Indigenous perspective on Culture that is very different to white understandings of culture.

For more about Terri's work you can visit her website – https://www.terrijanke.com.au/. Or read her book True Tracks, available from UNSW Press.

You can download this episode on Apple, Spotify, LiSTNR, Stitcher, and all your other favourite podcast apps.
For more on ChangeMakers check us out:
Via our Website – https://changemakerspodcast.org
On Facebook – https://www.facebook.com/ChangeMakersPodcast/
On Twitter – @changemakers99 or @amandatatts
---
Join our weekly email list to hear our latest musings, podcasts and training. Click on this button to subscribe: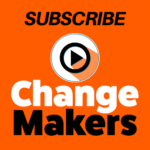 _

Comments
comments