news, Season Five Stories, Stories
Standing Rock (ICYMI)
One of President Biden's first acts was to stop the Keystone Pipeline. It was a victory that arose out of a long battle. First Nations leaders from Standing Rock, in coalition with Indigneous leaders from around the world, initiated this campaign in 2016 to protect their land and water from destruction. But for hundreds of years before this, the Sioux Nations have defended their land and fought for sovereignty. This story features the voices of some of these leaders. The story was first released in 2017, years before the pipeline was stopped.
For more about ChangeMakers visit – https://changemakerspodcast.org/.
You can find us on Facebook or on Twitter at @changemakers99.
---
Join our weekly email list to hear our latest musings, podcasts and training. Click on this button to subscribe: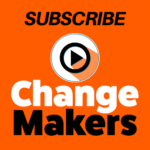 _

Comments
comments