Scaling Change – Amanda Tattersall on making change big and small
How can we hold together big ambition for social change on issues like climate alongside the small work required to build powerful connections across our diversity and difference? This piece explores the tensions of scale between big and small, fast and slow through stories and reflections across a life of organising. Our host Amanda Tattersall reads a memoir that she wrote for the Griffith Review in their August edition entitled Hey Utopia.
You can find the Griffith Review here: www.griffithreview.com/editions/hey-utopia/.
You can download this episode on Apple, Spotify, LiSTNR, Stitcher, and all your other favourite podcast apps.
For more on ChangeMakers check us out:
Via our Website – changemakerspodcast.org
On Facebook – www.facebook.com/ChangeMakersPodcast/
On Twitter – @changemakers99 or @amandatatts
---
Join our weekly email list to hear our latest musings, podcasts and training. Click on this button to subscribe: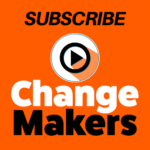 _

Comments
comments