ChangeMaker Chats, Episodes, Series Six Stories
Nick Haines – ChangeMaker Chats – Independents and Elections
The 2022 Australian Election is all about the Independent 'Teal' Candidates – but where did this Independent movement come from? Today we talk with Nick Haines, Voices for Indi activist, and son of Helen Haines, Member for Indi, about how it all began. He shares his family's story and how he helped support Cathy McGowan, the first of the Independent Candidates, to win the seat of Indi from Sophie Mirabella back in 2013. This is a conversation about how community organising has helped community leaders create a different kind of political representation all across Australia.

Nick has been part of a team of authors writing a book about this movement called – "The People are Interested in Politics". Use the discount code 'ChangeMakers' to order an advance copy here: https://lanewaypress.com.au/product/the-people-are-interested-in-politics/

Nick's Twitter: @nickhainez @voicesforindi
You can download this episode on Apple, Spotify, LiSTNR, Stitcher, and all your other favourite podcast apps.

For more on ChangeMakers check us out:
Via our Website – https://changemakerspodcast.org
On Facebook – https://www.facebook.com/ChangeMakersPodcast/
On Twitter – @changemakers99 or @amandatatts
---
Join our weekly email list to hear our latest musings, podcasts and training. Click on this button to subscribe: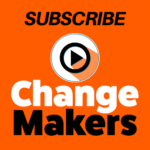 _

Comments
comments