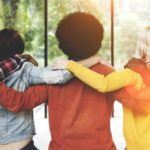 Building power to change the world is a dynamic process. Which is why we run training in the art of change making!
In these pandemic times – we have taken these ideas online with a group of Australian organisers, and in partnership with Tipping Point – we are producing a new free series of training called – Organising in a Pandemic
Organising in a Pandemic
Powerful relationships across distance and difference aren't easy. Throw an unprecedented crisis in the mix, and they can feel impossible. But the kind of dramatic social change required to overcome our fears begins with trust. And trust begins when we know each other.
Every Thursday 5pm AEST we will run a 1 1/2 hour training in a key concept in organising. The first training on the public dimensions of our private lives had over 160 participants, our second on making change had 140. The space involved presentations and two long break out sessions.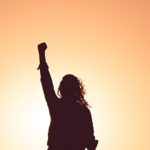 The content is based on our experience in organising and training and our grounded observations of what people are asking for in this time. But the syllabus is open-ended and generative, we will form and write what we need together.
The sessions are outlined below, feel free to follow up with us about this content ([email protected]). We have included additional reading materials and slides, and videos where available.
Future sessions will look at:
Politics 101 and how we make change
Organising cycle
Qualities of Leaders
Content based on your ideas!
Content and Links
SESSION ONE: Public dimensions of our private lives
Our first session is providing some tools to help us interpret the political and public nature of the private pain that we are all feeling (differently) in this moment. The session is designed to not only provide a new narrative for our own experience, but to teach other people we work with. The slides from this session are here.
SESSION TWO: When everything changes, can everything change?
This online session will explore power and major shifts in the economy, climate, democracy as we negotiate a new world. We'll hear about what's changing, how it's impacting upon different groups of people, discuss what opportunities and threats this moment presents and how we can respond. We will look at three approaches – listening, cutting the issue and multi-issue claim making. More resources are here.
SESSION THREE: Relational meetings
How can we have powerful conversations at a time of physical distancing. Relational meetings provide a method for helping us share and explore what makes us tick and are an essential tool for building powerful relationships, now more than ever. More resources and articles here.
SESSION FOUR: Understanding Power to Build a Better world
Power. There is a lot of talk about power, but we often don't have a clear conceptual understanding of how it works. This session explores the concept of power, who sets it and how power can be challenged. The first half of the session explored the concepts of power over and power with, the second half explored the three 'arenas of power. The slides from the session are here, and an edited video is here.
SESSION FIVE: Building Powerful Coalitions
To win big things we need to work with others, but what does it take to do this powerfully? This book packages some of the lessons from the book Power in Coalition into an easy to digest form. The video from this session is here and the slides are here.
SESSION SIX: Public Narrative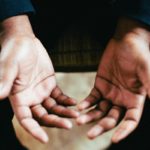 "Because stories allow us to express our values not as abstract principles, but as lived experience, they have the power to move others." Our ability to communicate and to persuade others relates directly to how well we are able to express our experiences, challenges and goals.
This session will run through the method that is public narrative – which is how we project ourselves in speeches, one to one, in meetings, in public life.
A series of concepts will be laid out, which will be then explored through examples. People will have time to do some work on a story and then share and get feedback from others in break out groups. You are invited to come to the session with an idea of something you want to say to a particular audience. This session will be run by Marc Stears, former speech writer for Ed Miliband in the UK and now Director of the Sydney Policy Lab at the University of Sydney.
SESSION SEVEN: Understanding People Power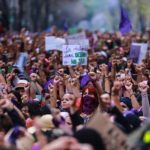 Why is it that some mass rallies work to make change and some do not? Are there different ways in which people can come together to make a powerful impact and achieve social change?
This session unpacks a variety of different ways that we gather together in the process of making change – identifying five different strategies. Based on new scholarship by Amanda Tattersall and Kurt Iveson, this new approach identifies that people can gather in these ways: Playing by the rules (petitions, lobbying, the courts); Mobilising (mass rallies); Organising (build leaders); Prefiguring (modelling the change we want to see, eg creating the thing you want changed – like building your own affordable housing) and Parties (political parties and electoral work).
This session defines each of these approaches using stories of change from around the world. In the second half we hear from three civil society leaders who engage in these different strategies.
The argument at the heart of this is – how can we use these different approaches to build new forms of powerful change? When do these strategies work well together and when do they create conflict?
This session will ask us all to examine how well we are at combining these different strategies. What strategies do you have a preference for? This session will invite you to discuss, and be challenged, by the possibilities of other strategies.
About Amanda Tattersall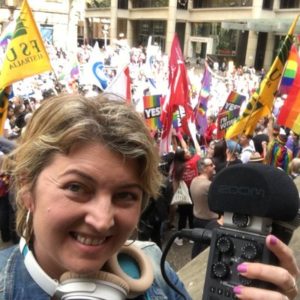 Dr Amanda Tattersall is an organiser who has trained ChangeMakers for over 20 years. Her book, Power in Coalition, rewrote the rules about how community coalitions can wield power. In 2007, she set up the Sydney Alliance, a broad coalition of unions, community groups, non-profits and religious organisations to change the balance of power in her home city, based on the principles of the Industrial Areas Foundation.
Before that, she co-founded GetUp! – the digital campaign organisation that has changed the face of Australian politics.
While hosting ChangeMakers Podcast she is also the Research Lead at Sydney Policy Lab and a postdoctoral fellow studying citizen activism in cities around the world at the University of Sydney.