ChangeMaker Chats, Episodes, Series Six Stories
Liz Pellicano – ChangeMaker Chat – Co-design

Lots of people say they co-design research and policy with communities, but how do you know when co-design is being done well (and when it isn't)? We talk to one of the world's leading autistic participatory researchers, Professor Liz Pellicano from University College London. She shares the elements of good co-design, such as the process of interdependence, the role of relationships and power in the co-design process, and important place of lived experience researchers.
You can follow Liz here: @liz_pellicano
You can download this episode on Apple, Spotify, LiSTNR, Stitcher, and all your other favourite podcast apps.

For more on ChangeMakers check us out:
Via our Website – https://changemakerspodcast.org
On Facebook – https://www.facebook.com/ChangeMakersPodcast/
On Twitter – @changemakers99 or @amandatatts
---
Join our weekly email list to hear our latest musings, podcasts and training. Click on this button to subscribe: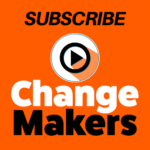 _

Comments
comments