Launching into dark times
Launching into dark times
Series 3 of ChangeMakers launches into some dark times.
In my home country, Australia, we just had an election that many progressives, (including me), thought would lead to a change in government. Whose been there, hey? Instead we lost, and now a real uncertainty lingers about what to do next prevails.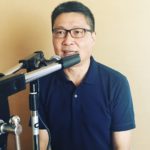 In the UK everyone is exhausted (and at the same time transfixed) by the never ending roller coaster called Brexit. Brazil has an extremist far-right President. In India radical conservatives were recently re-elected to government. In Hong Kong democracy fighters have just been jailed.  In Europe hopeful change agents are clouded by rising neo-fascist movements. The Trump show is depressing, but the US also gives way to hopeful movements like the Green New Deal, and energising politicians like Alexandria Ocasio-Cortez-Cortez and some Democratic Presidential hopefuls. That said, American political life is also overshadowed by a fear that 2020 may bring more of the same and not a change in direction.
When we launched ChangeMakers in 2017 we knew that we needed a hope machine. Three years on and that need couldn't be clearer. For those who are new friends, we welcome you to the catalogue of now 21 stories. These episodes aren't tales that date fast. The stories still pack energy and the lessons linger. Consider starting at the start.
For our seasoned friends, this year's series unfolds in three parts. These three episodes are  just the first offering, with more stories coming in August and November.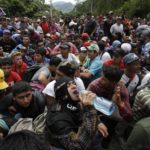 Our three June stories are all about difficult social change. The kinds of battles that take years to fight and require constant reflection and new thinking. These stories cover the battles of our times. Our episodes focus on migration, refugees and the toxicity of twitter trolling.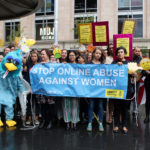 There are many systemic issues facing our planet right now – climate change, inequality, rapid people movement, the challenges of artificial intelligence, populism and its threats to democracy. Beyond the specific topics that feature in our 2019 ChangeMaker series, these three stories address the deep questions about how to find new ways through quagmires. In episode 20, a challenging battle in support of a social cause is inverted and changed by joining with allies in the market. Episode 19 identifies new thinking in how to organise across a large group of people mixing the practices of participative and representative democracy. Episode 21 considers how we might find deeper and more meaningful ways to engage a global network of people online.
There is a universality to the strategies we cover in this series of ChangeMakers, a sense that they have lessons for every place. That is the hope we find in sharing this work.
We know the clouds are dark, but we also know that people are creating the new ways forward at the very same time. We hope some of these stories about amazing change give you new energy in your work to make the work a better, fairer, more sustainable place. Because god damn it, we need it now.
Amanda Tattersall
ChangeMakers Host
10 June 2019
_

Comments
comments