ChangeMaker Chats, Episodes, news, Series Seven Stories
Jon Alexander – ChangeMaker Chat – Citizen Story
Modern society tells subtle but powerful stories that shape how we think about how we should live together, make decisions together and what we should value. Jon Alexander has identified three of these stories – the subject story of the tyrant strong man, the consumer story of the modern market and the citizen story, as alternative ways we can be. In this chat we identify how these stories impact how we make change. We look at how the dominant consumer story infects many change making strategies, and some of the ways in which groups have sought to challenge consumer logic with citizen practice.
For more you can find out more about Jon's book Citizens here.
You can find out more about the New Citizenship Project here.
You can download this episode on Apple, Spotify, LiSTNR, Stitcher, and all your other favourite podcast apps.

For more on ChangeMakers check us out:
Via our Website – https://changemakerspodcast.org
On Facebook – https://www.facebook.com/ChangeMakersPodcast/
On Twitter – @changemakers99 or @amandatatts
---
Join our weekly email list to hear our latest musings, podcasts and training. Click on this button to subscribe: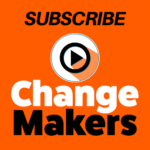 _

Comments
comments