ChangeMaker Chats, Episodes, news
Jane McAlevey – ChangeMaker Chats
Jane McAlevey is a fierce advocate for winning social change through organising. Her organising method, grounded in decades of experience, mentorship and the battles of many movements across US history, is that workers and people need to lead their own change. She specialises in teaching how you can support people to do this.
For unionists, her work is well known – and this episode is a joyous journey into how she came to this approach, and how that approach works. For others in the climate movement or racial justice movements – this is a useful introduction to what Jane means by organising, how it is different to mobilising and some of its crucial features.
If you are interested in Jane's work, she has published three books and a free online book of case studies that can all be downloaded here – janemcalevey.com/. You can find Jane on Twitter at @rsgexp.
She also runs a global training program called Workers Rising – the most recent session is described here and future sessions will be advertised on Jane's website (you can sign up for updates).
You can download this episode on Apple, Spotify, LiSTNR, Stitcher, and all your other favourite podcast apps.
For more on ChangeMakers – check us out at changemakerspodcast.org/, or Twitter at @changemakers99 or @amandatatts
---
Join our weekly email list to hear our latest musings, podcasts and training. Click on this button to subscribe: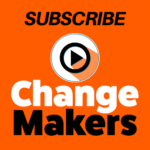 _

Comments
comments