ChangeMaker Chats, Episodes, The ChangeMakers
Jane McAlevey – ChangeMaker Chat – Union Organiser Extraordinaire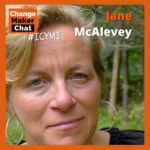 This episode is available on app the Podcast Apps and on ACAST – HERE.
They say "don't meet your heroes" but thankfully that isn't always true. Jane McAlevey is one of those people who would call "bullshit" on people calling her a hero – but I'm an Australian – so I say bullshit back.
Jane is a fighter – and this conversation with her recorded in 2021 demonstrates that. Jane has taught us many of the rules about how to fight and how to win. Jane is not well (see this piece in the New Yorker) – but she is still fighting. Not just for her health but for the welfare and rights of workers across the US and beyond.
We – I – wanted to celebrate all she has done and the lessons she has offered. She has influenced how I think, how I organise and more importantly – her guidance has gifted the world clear lessons in union organising that are working to improve lives all over the place.
Jane has a new book out – Rules to Win (more information is HERE). Irrespective of whether you have not heard of her or if you know her well – take a listen and go read that book. Let her spiky wisdom ring in your ears.
– Amanda Tattersall
Photo credit – Alice Attie.
Jane's website with information on all her work is here – https://janemcalevey.com/
For more on ChangeMakers – check us out at https://changemakerspodcast.org/, or Twitter at @changemakers99 or @amandatatts.
---
Join our weekly email list to hear our latest musings, podcasts and training. Click on this button to subscribe: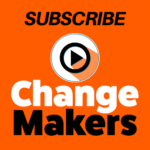 _

Comments
comments