ChangeMaker Chats, Episodes, Series Seven Stories
Jackie Turner – ChangeMaker Chat – Trans Movement
There is a powerful movement led for and by the trans and gender diverse community building in Australia – and today's ChangeMaker Chat is with one of its founders. Jackie Turner is a trans woman and a long time social justice and climate organiser. This chat explores how organising in her community has given her a new lens on how and why we make change. She outlines the threats to the trans communities in the UK and USA, and what that means for trans people everywhere. She provides plenty of advice for cis allies about what can be done to support the trans community.
You can provide financial support for Jackie's Trans Justice Project here.
You can follow Jackie on Insta www.instagram.com/jackiemaeturner/ or on Twitter @jackiemaeturner. All her writing can be found in her bio.

You can download this episode on Apple, Spotify, LiSTNR, Stitcher, and all your other favourite podcast apps.
For more on ChangeMakers check us out:
Via our Website – https://changemakerspodcast.org
On Facebook – https://www.facebook.com/ChangeMakersPodcast/
On Twitter – @changemakers99 or @amandatatts
---
Join our weekly email list to hear our latest musings, podcasts and training. Click on this button to subscribe: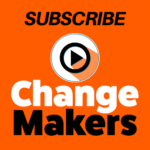 _

Comments
comments