Episodes, news, Series Six Stories
Inside Russia's brave protest movement
Resistance to the war in Ukraine is strong, in Ukraine and also
in Russia. This episode is about a housing campaign by Russian dissidents recorded in 2017. These families came together to defend urban forests – large parklands that serve as backyards for tens of thousands of Mosovites. This story documents the political
pressure they faced as they sought to defend their homes from the over-development brought on by oligarchs and the kleptocratic state.
You can download this episode on Apple, Spotify, LiSTNR, Stitcher, and all your other favourite podcast apps.

For more on ChangeMakers check us out:
Via our Website – https://changemakerspodcast.org
On Facebook – https://www.facebook.com/ChangeMakersPodcast/
On Twitter – @changemakers99 or @amandatatts
---
Join our weekly email list to hear our latest musings, podcasts and training. Click on this button to subscribe: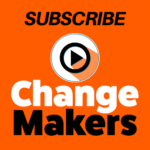 _

Comments
comments