Episodes, news, Season Five Stories
ICYMI – A different Afghanistan – the Kabul Peace House
As Afghanistan falls again to the rule of the Taiban, we want to share a lesser known story of hope – the work of Insaan and the Kabul Peace House. During the 2000s in the mountains of central Afghanistan, soon after the US invasion, a remarkable but unlikely peace movement began. Led by a man called Insaan, they committed to a process of building peace between people. Over decades they created understanding and connection between ethnic groups and genders in ways that invasion and ideology couldn't.
This story was written and recorded by our reporter Mark Isaacs on location in Afghanistan, and first released in 2020. Life in Afghanistan is far more complex than how it is portrayed in the daily Western news, celebrating the Afghani community leaders who continue to work for a better place.
You can download this episode on Apple, Spotify, LiSTNR, Stitcher, and all your other favourite podcast apps.

You can find out more about this story in the book about Kabule Peace House, by Mark Isaacs – https://markjisaacs.com/product/the-kabul-peace-house/
Find out more about ChangeMakers on our website – https://changemakerspodcast.org/
You can follow us on Twitter @changemakers99 or our host Amanda Tattersall @amandatatts. Or on Facebook at https://www.facebook.com/ChangeMakersPodcast/
---
Join our weekly email list to hear our latest musings, podcasts and training. Click on this button to subscribe: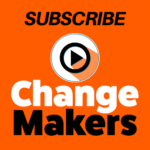 _

Comments
comments