Episodes, news, Series Six Stories
Fleeing For Your Life – A different approach to refugees
In too many wealthy countries – political leaders are choosing harsher and harsher policies when it comes to refugees. But there is one country that has decided to treat refugees with basic human decency. Uganda doesn't lock up its refugees. Instead they live in settlements with freedom of movement, access to land and education. What can the rest of the world learn from Uganda?
We recorded this story in 2017 with support from Australia for UNHCR. It continues to speak to a different approach to how we treat refugees around the globe.
You can download this episode on Apple, Spotify, LiSTNR, Stitcher, and all your other favourite podcast apps.

For more on ChangeMakers check us out:
Via our Website – https://changemakerspodcast.org
On Facebook – https://www.facebook.com/ChangeMakersPodcast/
On Twitter – @changemakers99 or @amandatatts
---
Join our weekly email list to hear our latest musings, podcasts and training. Click on this button to subscribe: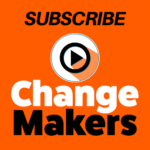 _

Comments
comments