ChangeMaker Chats, Episodes, Series Six Stories
Daniel Mulino – ChangeMaker Chat – Welfare State
One of the biggest challenges facing any change maker is how to enlist help from the state, especially when it comes to the fight for economic justice. Australian Labor Party Member of Parliament, Daniel Mulino, has written about the history and future of the welfare state, and in his recent book Safety Net proposes new (and old) ways for imagining the welfare state as a vehicle for managing personal and social risk. This ChangeMaker Chat explores how Daniel's personal experiences and his time in local, state and federal politics have helped shape his approach to renewing the welfare state.

This conversation was recorded live at Gleebooks in Sydney, supported by Black Inc Press. You can follow Daniel Mulino @DanielMulinoMP.

You can download this episode on Apple, Spotify, LiSTNR, Stitcher, and all your other favourite podcast apps.

For more on ChangeMakers check us out:
Via our Website – https://changemakerspodcast.org
On Facebook – https://www.facebook.com/ChangeMakersPodcast/
On Twitter – @changemakers99 or @amandatatts
---
Join our weekly email list to hear our latest musings, podcasts and training. Click on this button to subscribe: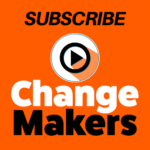 _

Comments
comments