Episodes, news, Season Five Stories
Climate Justice, Coalitions and Glasgow – ChangeMakers Podcast
If Glasgow tells us anything – the people of the world will need to keep coming together if the politicians of the world are to ever stop climate change. But that begs the question – what does it take for people to come together powerfully? Especially people who are really different.
Building unusual alliances is both an art and a science and those who have succeeded and failed before have a lot to teach us today. This is a special episode from our archive, recorded in 2017, featuring two very different coalitions. Together they share a series of important lessons about building alliances. We love coalition building at ChangeMakers – our host Amanda Tattersall wrote the go to book 'Power in Coalition' and these stories bring many of these ideas to life.
You can download this episode on Apple, Spotify, LiSTNR, Stitcher, and all your other favourite podcast apps.

For more on ChangeMakers visit our website – https://changemakerspodcast.org/
Find us on Twitter @changemakers99 or @amandatatts 
Or on Facebook – https://www.facebook.com/changemakerspodcast
---
Join our weekly email list to hear our latest musings, podcasts and training. Click on this button to subscribe: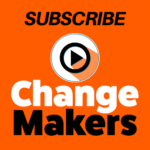 _

Comments
comments