ChangeMaker Chats, Episodes, news, Series Six Stories
ChangeMaker Chat – Joshua Ross – Venture Philanthropy and money for good
What would it take for the goodies of the world to have a growing, exponential set of resources to finance how we make change? Josh Ross explores the idea of venture philanthropy and his not-for-profit ticketing organisation Humanitix. His company is disrupting event ticketing while also raising an exponential sum for charitable causes. Seed funding created a different kind of charity, where the business model raises more money than donations ever could. We talk about how he got started, what this means for philanthropy and the role of technology in social change.
For more on Humanitix –
You can download this episode on Apple, Spotify, LiSTNR, Stitcher, and all your other favourite podcast apps.

For more on ChangeMakers check us out:
Via our Website – https://changemakerspodcast.org
On Facebook – https://www.facebook.com/ChangeMakersPodcast/
On Twitter – @changemakers99 or @amandatatts
---
Join our weekly email list to hear our latest musings, podcasts and training. Click on this button to subscribe: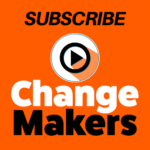 _

Comments
comments