ChangeMaker Chats, Episodes, news, Series Six Stories
Bill McKibben – ChangeMaker Chat – Climate Writer and Fighter
This week we interview one of the world's leading climate action warriors, Bill McKibben. Bill began as a writer, where his passion for the story and his love of nature drew him to write the first popular global book about climate change – The End of Nature. In the 2000s, dismayed at the lack of grassroots action to stop climate change he founded 350.org. Still fighting – his latest mission is to engage older people in climate action, a movement he has called the Third Act.
We talk about it all in this wide ranging conversation about life, politics, and what it means to live and fight when literally the fate of the world is in our hands.
To find out more about Bill's latest book – The Flag, the Cross and the Station Wagon (an imprint of Henry Holt Books), go here. You can follow Bill on Twitter @billmckibben.
You can download this episode on Apple, Spotify, LiSTNR, Stitcher, and all your other favourite podcast apps.

For more on ChangeMakers check us out:
Via our Website – https://changemakerspodcast.org
On Facebook – https://www.facebook.com/ChangeMakersPodcast/
On Twitter – @changemakers99 or @amandatatts
---
Join our weekly email list to hear our latest musings, podcasts and training. Click on this button to subscribe: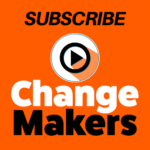 _

Comments
comments