Addiction, drugs and the quest for Fair Treatment
The war on drugs has been a failed battle for decades. But what could we be doing differently? And what is a church doing running a facility where illegal drugs can be used openly? And why?
For more on the Medically Supervised Injecting Centre go here.
For more on the Fair Treatment campaign go here.
You can download this episode on Apple, Spotify, LiSTNR, Stitcher, and all your other favourite podcast apps.
For more on ChangeMakers check us out:
Via our Website – https://changemakerspodcast.org
On Facebook – https://www.facebook.com/ChangeMakersPodcast/
On Twitter – @changemakers99 or @amandatatts
---
Join our weekly email list to hear our latest musings, podcasts and training. Click on this button to subscribe: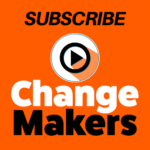 _

Comments
comments