#27 This is a Big Moment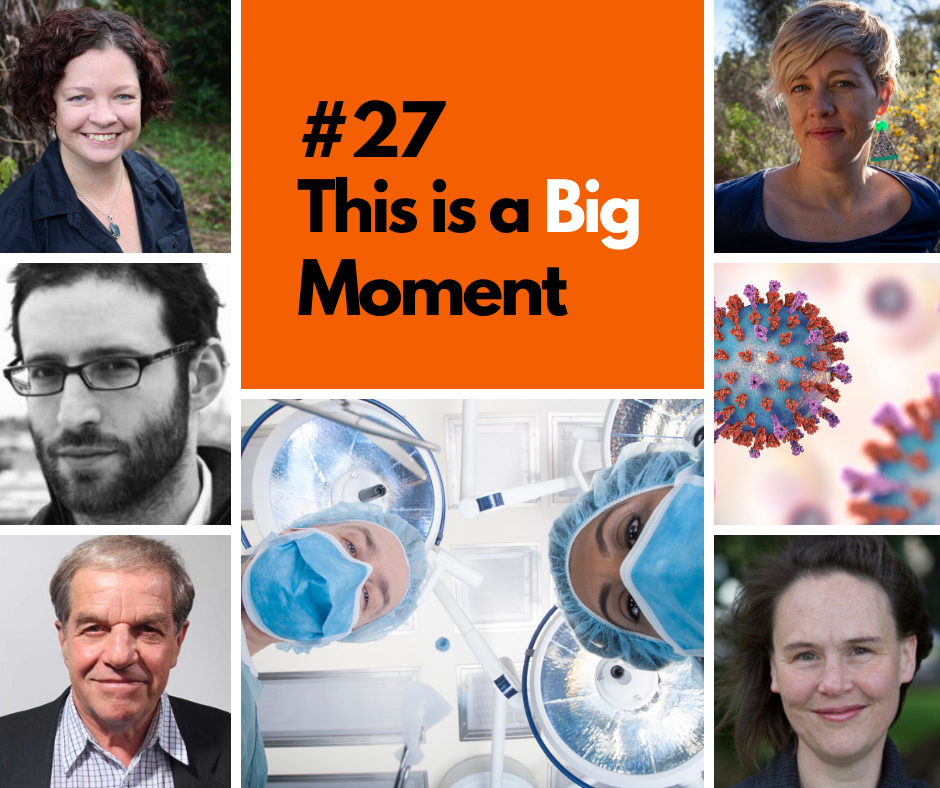 Episode #27 – COVID-19 has shaken the foundations of life as we know it. There is fear, but is there hope as well? This episode features three stories, about healthcare, mutual aid and green stimulus, that show people making something better out of this difficult time.
We speak with Dr. Claire Hooker, from Sydney Health Ethics at the University of Sydney; Professor David Isaacs, one of Australia's leading infectious disease doctors; Dr. Robert Kennedy, a G.P in Redfern, inner city Sydney; Alex Kelly, a strategic communications consultant and an instigator of a mutual aid group; Elly Bird, a councillor from the Lismore area, active in social groups that assist vulnerable communties; and Dr. Daniel Aldana Cohen, a sociology professor at the University of Pennsylvania and co-author of the book Planet to Win: Why we need a Green New Deal.
Listen by clicking play above, or listen via an app on Apple, PodcastOne, Spotify or Stitcher – or on most other podcast apps by searching "ChangeMakers." Or use our RSS feed.
Join our weekly email list to hear our latest musings, podcasts and training. Click on this button to subscribe: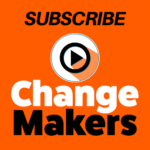 TRANSCRIPT
Amanda Tattersall
It's the 20th of March and I'm speaking into my phone outside COVID-19 Testing Center in Campsie in the inner western suburbs of Sydney. I'm actually not here for this story. But I'm here because I have just been tested. 
I have some symptoms, this sort of breathless cough. And one of my close family members was diagnosed with COVID a few days ago. 
It's hard to really take in what's going on. Surreal doesn't give this moment justice. Even the cliches aren't working because they rely on something being previously familiar. You know, we can't really refer back to that other time where there was run on toilet paper in Australia, for instance.
We are in uncharted territory. This is not something in anyone's living memory. We're isolated in our homes. Hundreds of thousands of us are sick. And as of today, tens of thousands of us have died
It's scary. Our economy is in freefall. People are losing their jobs. People can't afford rent. 
It's a crisis. 
HOST
Today I'm in Sydney Australia reporting about the global pandemic. These are uncharted waters and they are scary. But we aren't here today to tell a story about the crisis. Instead we are reporting on three stories of hope – tales of how three different types of change makers are making a difference at such a difficult time.
So, let's go.
HOST
I'm Amanda Tattersall, welcome to Changemakers, the podcast telling stories about people changing the world.
We are supported by the Sydney Policy Lab at the University of Sydney. They break down barriers between researchers, policy makers and community campaigners so we can build change together. Check them out at sydney.edu.au\policy-lab
And you can sign up to our email list at changemakerspodcast.org.
So we are in a pandemic. Where do you find hope in a moment like this?
My first thought was – we've had pandemics before, right?  And the human race made it through. Surely there are some inspiring lessons from the past that we can lean on in our hour of need.
So I spoke with Dr Claire Hooker who is a senior lecturer with Sydney Health Ethics at the University of Sydney. She researches how society responds to infectious diseases. I thought she might be able to make me feel better.
CLAIRE HOOKER
The overwhelming narrative of most epidemic or pandemic outbreaks has been one that reveals just how badly societies are fractured.
HOST
Oh.
CLAIRE HOOKER
Previous outbreaks and pandemics have been very notable for the swift capacity to place blame or identify particular social groups and as a result, to see extreme, often extremely brutal treatment of whatever the stigmatized social group happens to be. 
HOST
Oh no, this is not what I was hoping for.
CLAIRE HOOKER
The most vivid examples probably come from … bubonic plague, …
in Germany, and in  northern Spain, the disease was associated with … Jewish people.
And in the late 15th century, early 16th century, a number of extremely terrible pograms occurred where the entire Jewish citizenry were burned alive in their quarters 
HOST
Right.  Pograms. That is not what I was hoping to find.
But maybe that was just a long time ago. Were we nicer during modern plagues? Liberal democratic capitalist plagues?
CLAIRE HOOKER
Through the 19th and 20th century in Australia and Canada and British colonial states, it's often been Chinese people who have been regarded as the harbingers of disease.
And there is a long history of control of diaspora popular Chinese populations in disease outbreak contexts in those countries.
HOST
Look, I am prepared to call it, talking to Claire did not make me feel any better.
But there is something here.
Claire's point is that a virus, while infectious and deadly, isn't the only danger that we have to deal with during a pandemic.
It's not a new thing that President Donald Trump keeps calling this virus the Chinese virus.
CLAIRE HOOKER
Absolutely. Absolutely. In fact, it feels like a very, almost seamless continuation of a long, long standing historical trend.
HOST
Today's story is about how we can make change under the difficult conditions that this virus has created.
But first we need to understand what we're up against.
Professor David Isaacs is a pediatrician and infectious diseases expert at Sydney University.
DAVID ISAACS
Why did SARS not become a pandemic and just became an epidemic? Remember, SARS was in 2003 and the answer seems to be that if you got sick with SARS, you weren't maximally spreading the virus until you'd really got quite unwell several days into the illness. So it was quite easy to identify people who were really quite sick. 
The difficulty with the novel coronavirus, the one that's causing this current pandemic, is that people seem to be infectious, much more infectious, much earlier in the illness. So they've really only got a sniffles or even no symptoms early in the illness and they're already passing it on to other people. So it's much harder to control.
HOST
Initially, stopping the spread required countries to react to a threat they couldn't easily see. Countries like Hong Kong, China and Singapore swiftly announced strict social isolation. These strong authoritarian states were prepared to limit movement quickly, and their populations obliged having previously experienced a severe epidemic.
Other countries did not act so quickly.
But like the pandemics of the past, it's not just about the immediate illness.
DAVID ISAACS
The most profound effects it's likely to have I would think are on long-term mental health and on and on the economy. Those are my big worries. 
There are studies showing that if you put people in social isolation because of a pandemic that has a profound effect on their mental health. Both at the time that they're there, but for months or even years afterwards they are more anxious than people who weren't put in isolation. 
HOST
People are already losing their jobs at a scale similar to the greatest recessions that we have ever had.
When crisis usually hits – we turn to each other and hold each other up. But this time we need to physically isolate to stop the illness.
The crisis affects everyone. But those who have the least will be hurt the most.
2020 will be the most pivotal year in our lives. Across the next decade our health, mobility, welfare, economic strength, our climate and our wellbeing will all be shaped by how we respond to this moment.
So what will happen to us? Is it possible for us to write a new story – can we be different to the horror stories of pandemics past?
As the pandemic began to spread, and lockdown policies were initiated, the media told us a lot of negative stories.
In Australia, we witnessed the first of the toilet paper wars. In the US, the second amendment raised the stakes and we saw an escalation in gun sales and some reported examples of looting.
Were we falling apart at the first hurdle?
I checked in with Claire.
CLAIRE HOOKER
We know, for example, that that, you know, witnessing supermarket shelves that are empty will necessarily prompt people to feel that they need to ensure that they themselves don't become exposed by having a lack of access to the goods that they would normally access.
The shelves have been empty, not by people carrying the proverbial much hyped cart loads of toilet rolls, but by people just buying a little extra because they don't really know what to expect.
HOST
There is a lot of worry across the world right now.
But we've found three stories that give reason for hope.
Our first is from the world of healthcare – the epicentre of the pandemic.
HEALTHCARE
HOST
We all know the world of health care at some level. You go to the local doctor, visit an elderly relative in an aged care facility or a friend in hospital. It's where some of us have given birth. We might have had the experience of rushing to the emergency department with our child who has broken their leg or their hand. Or both!
Across our lives we get these tiny glimpses into what it must be like to work in the healthcare system.
Dr Robert Kennedy is a General Practitioner in Redfern, in inner-city Sydney. He knows the hustle that is the world of health care.
DR ROBERT KENNEDY
Well, it's busy. It's always busy. There's a constant sense of busyness. It never feels. It never rarely feels quiet. There's always this constant sense of motion among people.
HOST
He's describing his practice. But the same words easily apply to an Emergency room, or a hospital ward.
DR ROBERT KENNEDY
There's a lot of frustration with the many bad outcomes and a lot of suffering that you do see. 
HOST
Healthcare isn't an easy space, but it is rewarding.
ROBERT KENNEDY
It's like you're a tradesman. I'm a tradesman of people. You know, I'm a practical problem solver. And especially in GP, it's very multi disciplinary. You know, social work psychology, just organizing the science of medicine. 
HOST
So what happens to that system when you place it under pressure. Under more pressure than modern medical science has ever experienced.
DAVID ISAACS
In hospitals, Adult hospitals are already starting to see a very high workload compared with normal. 
The major thing I can see is a lot of panic from different parts of the hospital who are themselves scared. 
HOST
The fear is multi-dimensional. The obvious worry is can the hospital cope with the onslaught of patients. But there is also concern about the challenge of treating such a contagious virus.
DAVID ISAACS
Medical staff do not want to get infected. They don't want to get infected not only for their own sake, but because if I get infected, that means that everyone that's been in contact with me in the days before I got sick has to self isolate. 
So there are lots of measures in place to prevent the spread, and that involves wearing personal protective equipment, PPE, we call it,and there's a limited amount of PPE. So we're talking about scarce resources as well.
HOST
The local doctor's surgery has had to change too.
ROBERT KENNEDY
Busier because my work is split into two arms, one is managing the pandemic side of things, which has a range of manifestations, and the other is the fact that everything else goes on anyway. There's a lot of anxiety. 
Doctors have have had to assume the roles of giving instructions authoritatively rather than a co-operative, purely co-operative.
HOST
Anxiety isn't frequently associated with moments of creative breakthrough.
But this moment isn't only filled with anxiety. Practical people, like tradespeople, are problem solvers. And delivering healthcare under difficult circumstances presents plenty of problems that need to be overcome.
AMANDA TATTERSALL
Is there signs of any sort of hope in this dark time?
ROBERT KENNEDY
I think it's very 50/50. I mean. Sometimes I see even in myself, I see. Wow, this is actually me stepping up to the situation. I'm trying to do things right. Maybe I should do this more often. You know, instead of just going with the flow of, you know, you look at everyday practice and think, well, we really good enough before even, you know, and you reflect maybe the stepping up is actually a model for stepping up generally. And sometimes I see we see a lot of open communication among doctors, the free distribution of information and really active sharing. And there's also camaraderie in the corridors, definitely all of that. But as a systemic as a systemic thing, I'm not really seeing it. 
I feel it's a little bit might be just the GP. Well, we're a little bit all our own little ships in the sea. 
If there's anything, it's coming from an extremely local level up. 
HOST
Scientists researching the virus are also finding new ways of collaborating.
On 1 April, the New York Times published an article observing a radical change in approach. Instead of the traditional practice where academics keep their work secret – hoarding data and focusing on publishing findings in academic papers, findings are now being shared on global conference calls as quickly as they are discovered. It's not about owning the finding, but working together to get to a vaccine as fast as possible.
The collaboration is not just between professional medical staff.
ROBERT KENNEDY
The non-medical staff are doing fantastic jobs. And as far as we can get them to and that really pulling together like the level of engagement by our administrative and nursing and assistant staffs really high. 
Cleaners are suddenly so important.
Group collaboration across the disciplines rather than. Yeah, kind of. The doctors are just in an ivory tower. That's actually something I feel. 
HOST
But it's not perfect yet.
Robert argues the crisis also lays bare the weaknesses of our health system.
As General Practitioners see more clearly than most, a strong health system not only needs to think about and fund specific diseases – like COVID-19, but it sees the social context in which people get it.
Simply providing financial stimulus to an imperfect system doesn't necessarily fix the system.
ROBERT KENNEDY
And yes, there's an injection directly around COVID. Is there an injection? Are we feeling an injection to manage the social problem? I'm not sure. 
I need resources for my old patients, my sick patients, my mental health patients. 
HOST
What Robert is saying is a spectacular provocation to all those suggesting that we need to inject extra money into the healthcare system.
What kind of health system do we need to build beyond the crisis?
ROBERT KENNEDY
There could be really great reforms in the health system because simply by the shock that's gone through the health system.
I have trouble foreseeing as an outcome of this there's a massive injection into aged health care. You know, I can imagine that there's an outcome this is a massive injection of into, you know, hysterical pandemic management. We need to make decisions based on non-emergency. Based in a non-emergent state of mind. 
We need to make decisions for a not emergency using what we learned from an emergency.
PART 2
HOST
Our second story is about how mutual aid can be a potent tool in this crisis.
But it starts, not with the current pandemic, but with another crisis, a flood, several years before.
But first, some context. Basic help and support whether for kids, older people, people with disabilities or other needs used to be provided by the state. But through the 90s and 2000s those comprehensive programs were rolled back and contracted out to community organisations that had fewer resources to provide the same services.
CLAIRE HOOKER
And these have all been wound back to such an extraordinary extent.
HOST
Yet society is an innovative organism. As the state retreated, new social networks formed.
ALEX KELLY
I think that normally mutual aid and volunteerism and bartering and exchange and black markets always exist, but they are often invisible and they're not necessarily recognized because they become very normal in people's lives. And those processes run in parallel to institutional support services, which might be run by councils or government agencies or NGOs, which get tenders and contracts. 
HOST
That was Alex Kelly, a strategic communications consultant and an instigator of a mutual aid group. She argues that local informal support comes into its own in a crisis.
ALEX KELLY
Whereas if you're in an immediate environment with people next to you, your neighbors and people and you straight people in the town next to you, you can be there straight away, not necessarily with the same degree of planning or crisis responsiveness that an institution might have, but often with lifesaving the immediate response. 
HOST
In Lismore, just south of the Queensland border a culture of political activism has connected with the practice of mutual aid. You may be familiar with some of these leaders because in Episode 2 of ChangeMakers we told the story of how they set up a group called Gasfield Free Northern Rivers in 2010 and stopped gas mining in their community. These people have form.
The last few years in Lismore have presented waves of crisis. In 2017 there were severe floods caused by Cyclone Debbie.
Elly Bird is a local councillor in the area and active in many of the social networks, particularly ones that help vulnerable communities.
ELLY BIRD
The entire central business district was inundated, huge amounts, huge residential areas were inundated, more than two thousand five hundred residences.
So in the immediate aftermath of that, a social media Facebook group started up in that group, rapidly got 8000 members. [00:09:36][11.6]
HOST
That group then contacted the Council, who then asked Elly to play a role.
ELLY BIRD
And so I called on all my gasfield free networks of people who were really used to organizing on the ground 
And then we over the next three or four weeks, we essentially coordinated ourselves to support the impacted community by coordinating all of the spontaneous volunteers role of the people that were busily running around trying to trying to help.
HOST
It made a difference that the Gasfield Free network was already in relationship.
ELLY BIRD
because we were part of a social movement … we were used to taking action without waiting to be given permission to do so. So we we used to, I guess, operating outside of traditional constraints. And so I really feel like that's what gave us the experience and the motivation to just get stuck in and get organized and just start really doing the work 
HOST
It wasn't just that they knew each other, the Gasfield Free leaders were really conscious about the kind of support they wanted to provide.
ELLY BIRD
Even though we were going around and providing a service, it wasn't necessarily perceived as charity because it was really a community response. So we had this interesting dynamic where, you know, people who had been impacted themselves. So people who had there had their own homes flooded or their own properties inundated, they would then become volunteers to help other people who had been impacted. So it really was a community wide response. 
So it's the response of the community to help themselves and to pick themselves up after a disaster rather than to be treated like a charity case. 
HOST
It might seem like semantics but how you provide help makes the world of difference. Providing help to someone is different from when people work together to help each other.
Benevolence can easily feel condescending. Being patted on the head by a professional is different to being supported to stand up on your feet by a neighbour.
It makes me think back to what Robert described when he talked about the changes he saw in the health system.
There is something subtle about how a crisis can change how we build social connections. A crisis can disrupt and disorganise how we negotiate our relationships.
When the crisis is so immediate and the stakes are so high, some hierarchies and barriers – whether between doctors, nurses and cleaners, or even across an entire community like Lismore – can ease off.
Even before the pandemic, Lismore gave us a glimpse of how a crisis can disrupt how a community cares for each other.
HOST
Fast forward to late 2019 and Australia was witness to another crisis. Bushfires. As the BBC reported.
BBC News Report
https://www.youtube.com/watch?v=yNdWtNlJEzw
0.01-0.10
"now what's happening in Australia is unprecedented the bush fires have killed 18 people they've killed close to half a billion animals they're over twice as big as the amazon forest fires."
HOST
It wasn't just a bushfire crisis but a political crisis. There was extraordinary anger at political leaders for ignoring the pain people were experiencing. Like in Cobargo when Prime Minister Scott Morrison visited and received short shrift from the locals.
BBC News Report
https://www.youtube.com/watch?v=yNdWtNlJEzw
0.29-1.13
" here he is meeting another angry resident he wants to talk about more support for the Rural Fire Service the Prime Minister shaking a woman's hand and then walking away as she continued to talk about the help her community needs"
HOST
Alex Kelly lives on Dja Dja Wurrung country just outside of Melbourne, and during the bushfires she felt that she needed to do something.
ALEX KELLY
Partly because of my own situation of having a small child and realizing I couldn't do massive projects over the summer. I decided to kind of try and do something that was immediate. Scale walking distance from me. And there's a small hole in a little park a couple of blocks away from me or the Western Hole in Castlemaine. And I decided that I would be interested in trying to get together a few people from the neighborhood to talk about community resilience. And it was partly inspired by the fires, but also climate change more broadly. And so we had this and this also emerged out of a kind of neighborly Sunday afternoon neighborly drinks. So we were all enjoying getting to know each other, meeting each other on the street.
HOST
Alex's organising may have been hyperlocal, but mutual aid was happening everywhere.
ALEX KELLY
There's been a vast amount of conversations, a lot of them happening through Facebook very quickly across the continent, different people started to compile shared open Google Docs with databases of information. Some of that material initially was coming out of the United States, where there's quite a body of work around this. There's a network called the Mutual Disaster Network in the US, which is quite rooted in kind of an anarchist and very autonomous sensibility. And it emerged after Hurricane Katrina. 
We had had conversations with people involved in those networks in the US. And we're looking at a lot of the materials. And very quickly, a lot of those materials were being shipped around and then repurposed 
HOST
Crisis started to generate the spread of mutual aid strategies and tools around the globe.
Like Elly in Lismore, Alex's work around the pandemic was strengthened by the fact that she had a pre-existing network of people she could engage.
ALEX KELLY
So as soon as I realized this pandemic was going to hit us here, I put out an email to that network and asked if people thought we should do another letterbox drop and reach out to that said to the broader community around us. So since then, we've put out about 480 flyers, which is sounds like a lot, but it's interesting. It's only three big long streets and then sort of six cross streets 
We've got a WhatsApp group. We've got a Facebook group. But importantly, we've set up a shared phone number for those in our community that don't use technology in the Internet, WhatsApp or Facebook. 
There's some people on the street who've organized a food drop on their doorstep. They've got an outdoor fridge and freezer and they've making a food exchange and making that known to the wider community as well. We've already seen some food shortages
HOST
But the work of any mutual aid group isn't just in doing the work, it is about connecting as well.
ALEX KELLY
We had a meeting for West   End Resilience a couple of days ago on the same.
And more than half of that meeting was really just talking about how we felt and, you know, we were going to do a check in the made check in round and then go into like some of our planning. But it became apparent that check in around was actually just really critical and that contact and sharing of our fears and we were crying with each other. On the Zoom call and we Neal just met recently.
But it was so important. 
HOST
This connection not only helps people to process the crisis, but as Elly saw up in Lismore, it helps them to manage their own anxiety.
ELLY BIRD
I've always thought for a very long time that, you know, the antidote to despair is action. So I think in these sorts of times, people are very motivated to to act and to and to help.
HOST
If the world is facing a mental health crisis, as Professor Isaacs suggested at the beginning of this episode, then it's a tantalising prospect that the cure to despair is action.
Like Elly, Alex found that her earlier experience organising social movements helped her establish and run a powerful local group.
ALEX
People who are like myself, who spent decades engaged in social movements, who really got lots of strong grounding in theory and practice and tools and lots of political analysis who are now getting involved with their neighbors in very just practical day to day projects. But I think we're going to see really interesting influences of conversations and ideas happening through this.
HOST
One of the possibilities is how everyone can learn new ways of doing what they did before.
ALEX
I am very have very limited understanding of neuroscience, but I understand that when your mind has a shock, it's the most malleable.
You can create new neural pathways the most quickly at a time when you are struggling to understand things through your old frameworks. And I think the same goes with society. So this is a really frightening moment that we're in we have no idea what the freefall from this is going to be. But I think it's a time when people are most open to ideas.
HOST
But the transition won't be easy.
ALEX
I think you hear this after every crisis. And I think Rebecca Solnit has written about it in Paradise, Built in Hell, and even Naomi Klein talks about and she talks about the shock doctrine that people, too, can declare a crisis or respond differently in crisis. The usual rules don't apply.
HOST
Who defines what needs to happen after the crisis depends on how the story of the crisis is told. That story will shape the solutions that emerge.
For instance in Australia, are we toilet paper hoarders or do we care for our neighbour?
ALEX KELLY
We're being told that we're selfish. But then our actual behavior is telling a different story. So if enough people have a lived experience of generosity and care, that is different to the story that we're being told about selfishness, that becomes a rupture where you see the world differently because of your own lived experience.
HOST
The power of mutual aid doesn't just come from good deeds. Mutual aid shows that we can build a better world based on connection and love, not pure individualism or competition. It tells a powerful story of the world that we need to create coming out of this crisis, a society that invests in relationships – that makes time for each other.
But in trying to create social connection, we will have to battle hard with those who benefited from the world as it was. The last crisis – the global financial crisis of 2008 – didn't weaken neoliberal capitalism, instead it became an excuse for expanding it through the policies of austerity.
Relationships are important. But on their own they won't be enough to create a new way of being. Relationships need to combine with power – a massive transformative energy spread across institutions, cities, countries, and the world directed at the decision makers in the economy and the state.
So is there hope for audacious political change in this moment?
Well, let me introduce our third story.
PART 3
HOST
While the history of pandemics makes us shudder, the history of economic crises isn't quite as dark. You can look back to the Great Depression to find the birth of Keynesian economics, and a recognition that the state has a responsibility to intervene and make the economy fairer.
In the United States Roosevelt developed the New Deal which helped workers fight for wages and created social security. Globally the welfare state with its provision of free schools and universal health care was a legacy of that economic crisis.
But there is no guarantee that economic crisis leads to greater equality.
Daniel Aldana Cohen is a sociology professor at the University of Pennsylvania and co-author of the book Planet to Win: Why we need a Green New Deal.
DANIEL COHEN
When I think back to 2008, 2009 
the really big financial crash was a moment when I think around the world people said the system is so fragile, we have to do something. 
And I think that when you look back, that didn't happen. But we didn't really make the case and we didn't really mobilize and we didn't get that much out of that stimulus. And in fact, for most people, things haven't gotten much better in 10 years.
HOST
For Daniel, the failures of the 2008 financial crisis provide a stark lesson for today.
DANIEL
And I think … a couple of things that have changed now compared to where we were before as well. You know what? We're not just going to settle for a few hundred billion dollars in the United States. We have to fight for the absolute maximum amount that we're going to spend to kind of lift people up, lift up workers, lift up communities. 
HOST
The politics of social connection that Alex and Elly described earlier can only disrupt business as usual if they also manifest as big changes to how our economy works, how our state works and how we all work together.
DANIEL
Mutual aid is essential, we have to take care of each other. And I think that any political effort to tackle really big crises has to be rooted. And I think not just values of solidarity, but the experience of solidarity. That being said, it's not enough actually to see mutual aid as the model for how we get through this crisis all on its own. I was in New York City after Hurricane Sandy. I studied the aftermath of it. And there was extraordinary upsurge of community self-help and help of others. The problem is coming together tends to dissolve with time and especially as the immediate problems are solved. 
HOST
Mutual aid organisers like Alex are fully aware of that tension.
ALEX
The trick is going to be scaling that from these small food swaps and medicine runs for older people, checking in and transport support, etc. through this crisis into what that looks like systemically as we rebuilds. 
HOST
But there is an added layer to this moment. We don't just have a health crisis and an economic crisis. We have a climate crisis.
It means that the economic and health solutions we identify have to literally change business as usual forever. We can't pump-prime ourselves back to the old carbon intensive economy that was killing us.
DANIEL COHEN
What we need to do, I think in our view and I've come together around this plan called green stimulus with 10 other people who are sort of wonks or academics or policy advocates from different sectors, from a marine biologist who works on oceans to a law professor who works fundamentally with labor unions on on just transition issues.
And what we wanted to put on the table is an agenda of. Rebooting the economy fundamentally rooted in ways that will help the planet by decarbonising, by making people safe from extreme weather disasters and bring jobs and investment to workers and to communities of color, indigenous communities and working class communities.
HOST
The Green Stimulus has a big vision. But what's making it work is that it is really specific too.
DANIEL COHEN
And we've done some polling in the US, for instance. And if you say, do you support a two trillion dollar green stimulus? A majority says yes. But the Democrats say, as the Republicans say, no, they don't support this. But if you get down a bit more specific, do you support investments in electric buses? Do you support investments in retrofits of Low-Income Homes? Do you support investments in renewable energy or in a smart grid to make it easier to sell energy from solar panels back to the grid? And there's a few other examples of these concrete policies. Not only is the support extremely high, but even the majority of Republicans support these things. So I think one of the things we're trying to do right now in a very tense political moment is say we are going to have to rebuild from this crisis. When you drill down into the details of what it means to do a green stimulus, that's actually really exciting to people. 
HOST
So often action on climate change is seen as too hard.
Until now climate change has been seen as a problem, at loggerheads with economic prosperity.
But in the aftermath of this pandemic, bold stimulatory action on climate change is the solution to the economic crisis.
This moment could reframe the climate debate.
But it goes further.
This is a moment we can learn from the health crisis as well.
We have all learnt the language of flattening the curve. Reducing the spread of something sooner is radically more successful than letting it grow exponentially and get out of control.
That metaphor applies to climate change. We need to flatten the curve of carbon emissions, and just like the virus, flattening the carbon curve will save lives.
HOST
But strategy isn't just about coming up with big ideas. It also means building a powerful movement for change with clear targets in mind.
DANIEL COHEN
We're going to have to build a really big coalition around it that I think takes grassroots movement seriously and takes the state seriously.
And this is what's so important about Alexandria, because there Cortez and other generation of lawmakers who've gotten in and her generation around the same time 
And if seeing the product of social movement, organizing and progressive political action from the state, from the government as being one and the same thing. 
HOST
These strategic questions are being debated across the world right now, and not only by progressives.
The role of the state is central as each nation works out who it bails out and how. Nation states are debating different approaches to lockdown. Some focus on the elimination of the virus, others argue to lift the ban based on economic revival. What will happen to our liberties, like freedom of assembly as lockdowns lift? Does the state step back freely or do we retain an authoritarian turn?
Daniel makes the case that those who care about justice and climate need to be making arguments about the role of the state, lest we lose like in 2008.
At the same time, the insights of Alex, Elly and the politics of mutual aid can feed our imagination here too.
Just like we don't want 'business as usual' we don't want the 'state as usual' either.
A benevolent 'power over' state can suck agency and meaning from those who need help. And usefully, the kind of local practice that Alex and others exemplify, speaks to a kinder, more connected state practice.
This is really clear for Alex.
ALEX
And I think this is a moment where we really need to be listening to people who work on disability and access issues, because a lot of the challenges that we're going to be facing as broadly speaking up challenges that they've been facing for a long time and have a lot of expertise in. 
HOST
Listening and connection doesn't start and end at the hyperlocal. Our big policy demands need to also transform how the state does its work, not simply what it funds.
This is a big moment.
DANIEL COHEN
I think the concept of the possible is really changing.
If we look out into the future and thought, you know, in 10, 20, 30 years, we're going to face a real fork in the road between barbarism and some kind of humane alternative. I feel like that fork is coming way, way sooner than we expected. And I personally find that terrifying. At the same time, as I've been saying, I think the options for a really progressive policies are also far more tangible than they've ever been. So it's an extremely exciting moment. We have movements stronger than we've ever had them. We have our arguments that are better. We have more charismatic, compelling politicians that we can really hold accountable. And at the same time, we face this nightmarish situation. So it just feels like every single day is kind of part of this epic struggle now that will define the decades ahead. I don't know that feels good or it feels bad. I think it's important to recognize that that's where we are and to find a way to make this moment count.
HOST
The time of crisis is the age of the change maker.
For in this moment, more than any other in living memory – let's make it count.
Changemakers is hosted by me, Amanda Tattersall. Remember to subscribe to this podcast to catch all our episodes. This is series 4 so there is plenty to be inspired by in our back catalogue.
This episode includes interviews conducted by Mark Isaacs and Amanda Tattersall. It is written by Amanda Tattersall and edited by Charles Firth. Our audio producer is Jules Wucherer.
Our sponsoring organisation is the Sydney Policy Lab at the University of Sydney. They break down barriers between researchers, policy makers and community campaigners so we can build change together. Check them out at sydney dot E D U dot A U backslash policy dash lab. We are also supported Organising Cities project funded by the Halloran Trust based at the University of Sydney. Like us on Facebook at changemakers podcast and check out changemakerspodcast.org for transcripts and updates on all our stories.
And don't forget to register for one of our trainings. We have designed some free change maker training just for pandemic times. They are weekly, free and fun and designed to help people think and make change. You can find more on our website.
---
Join our weekly email list to hear our latest musings, podcasts and training. Click on this button to subscribe: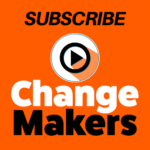 _

Comments
comments