Organising is the way we win the climate wars
By Elise Ganley (National Organising Lead – Real Deal Project, Sydney Policy Lab)
You know what every teal independent has in common – they talk about kitchen table conversations! They don't only love this small group conversational tool – but they attribute their victory to the fact that they conduct hundreds and hundreds of them on their road to victory – whether they were in Indi or North Sydney, Warringah or Kooyong.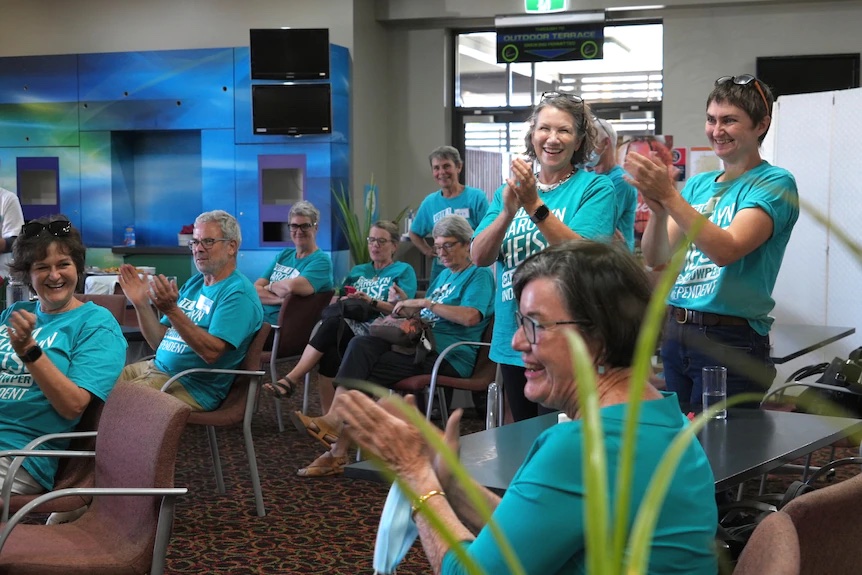 As teal and green electoral victories sweep through our cities, there is no doubt that the use of place-based community organising tools have been key to their success.
Community organising can generally be defined as building relationships between different kinds of people in the places where they live, to develop solutions to the problems they collectively face and exercise the power to make change it.
In the recent 2022 Federal Election, community organising looked like door knocking streets in specific neighbourhoods to listen and respond to people's concerns, inviting people to community forums and coordinating mutual aid for disaster response. And, of course, the famous kitchen table conversation where people hold structured small group discussions about the issues that are impacting them every day.
Community organising has produced profound electoral impact. It's not just about the method but how organising has allowed people to bring politics back to the shop fronts, community halls, front yards and parks of our suburbs.
Bismark said that Politics was the art of the possible. But new parliaments redefine what is possible. When it comes to the climate crisis, Prime Minister Anthony Albanese has declared that the "climate wars are over."
Australia's Biggest Climate poll, recently commissioned by the Australian Conservation Foundation, shows that 69% of people believe that greater action on climate change will strengthen the Australian economy. It's why we saw a swing in inner-city seats towards climate action candidates, and urban seats towards climate action candidates.
Whilst this is good news, there are plenty more challenges in the transition ahead. This election may be better described as a win in one of many looming climate battles.
In regional areas such as the Central Queensland electorate of Flynn, 61% of people believe greater action on climate change will strengthen the Australian economy. Despite how they are portrayed by some outsiders, people here support climate action too, but that isn't yet reflected through their votes, and even if it was, the challenges these areas face require a different kind of democratic response too.
The inevitable closure of thermal coal mines and impact on connected industries, and the development of local skills for jobs that will support the renewable energy boom – are difficult shifts to navigate.
And these challenges are not just held regionally. As homes in Western Sydney swelter in record summer heat, and the Maiwar River floods homes and streets in Brisbane, urban communities must find ways to meaningfully adapt their way of living too.
There are of course huge opportunities in all of this, but to navigate these complexities we need a thriving civil society that can negotiate policy solutions with industry and government and support the tricky and transformational public conversations we need to have.
Community organising works to wield electoral power, but community organising's most profound contribution is in its ability to bring vast and diverse communities of people together to advocate and negotiate for change.
In fact, it has already been happening in Australia for over a decade, led by broad-based organisations Sydney Alliance and Qld Community Alliance. Wildly different people and organisations from the "right" and "left" come together to find the "common good." Their successes have led to tangible differences in people's lives, such as $2 billion for a Queensland renewable energy and hydrogen jobs fund and a world-leading social prescribing network that connects lonely and isolated people into community groups.
Recently these organisations have joined with others to fight for a "Real Deal" to scale this impact. A Real Deal for Australia, anchored within the University of Sydney, seeks to build power in specifically chosen places across the country, so that people can be at the negotiating table for the economic and community transitions that are already happening and can learn from each other's experiences. 
In Gladstone, Australian Conservation Foundation and Qld Community Alliance have been "listening" with community members, union member and business owners to ensure that the renewable energy boom benefits the interests of their community.
United Workers Union members are working in alliance with others in Geelong, to determine a transition beyond the local oil refinery.
Voices for Power brings diverse cultural, religious and community leaders together from the Sydney Alliance across Western Sydney to fight for clean energy solutions.
While "A Real Deal for Australia" is still in its infancy, there are three challenges in which a "Real Deal for Australia" is trying to address:
Justice: Ensuring that the voices of First Nations People are privileged in the conversation and action, and that people who are most impacted by the impacts of transitions are at the decision making table.
Research: Bringing together the best researchers WITH communities to develop bold policy solutions appropriate to the depth of the challenge we face.
Scale: Building solidarity and consensus between urban and regional areas, with solutions which can be scaled in impact and applied in different communities.
To truly end the climate wars, Prime Minister Albanese must encourage MPs to meaningfully listen to people doing the hard work of developing answers for where their "place" should adapt and grow next.
Political decision makers in both state and federal positions need to be more adaptive and responsive to these efforts all year around, not only when it appears on placards with bright colours and directly threatens their electoral position at the polls. 
The Real Deal for Australia project is coordinated by the Sydney Policy Lab – https://www.arealdeal.org/.
---
Join our weekly email list to hear our latest musings, podcasts and training. Click on this button to subscribe: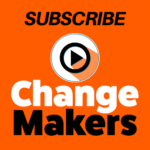 _

Comments
comments