Why Partner with us?
Why Partner with us?
What we are offering?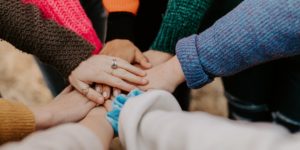 High quality training focused on:
Leadership development:

Builds real skills in organising, and knowledge about power and change

Grassroots connections

: Encourages and nurtures relationships and cooperation across different movement spaces – at the grassroots. While many staff in campaign organisations get the opportunity to work and learn from each other's powerful and diverse movements, our volunteers and grassroots groups don't really get this chance. We want to change this.

Connecting movements to win

: Breaking down the silos between our movements so we can increase our ability to build power and win in Australia's progressive space. This training helps cross those divides.

Real-time long term learning:

Allows for real-time learning and solidarity. By embracing a model that is a bit more "broadcast" than "curriculum", we have created a space where people can reflect on, learn from, and respond to live campaign moments together. 

Accessible learning

: It is accessible for grassroots campaigners – the sessions are free, and all material is recorded and shared.

New leads

: Plenty of unattached curious leaders come into the Organising School (typically 30% of the cohort describe the training as a first time event). We can work to create connections between these new leaders and partner organisations.
What we're asking for
As a partner organisation, you may choose to support us in one, or all, of the following ways
Publicise

: Let your people know about the upcoming season of training.

Active Support

: : This one is a win-win! Recruit your supporters or leaders (or staff!) to attend our training. You may wish to direct them to the whole season, or particular sessions that align with your plans and internal training. We can make this easy by providing email and other copy for recruitment. We'll keep track of which organisations people "come from" and report back to you so that you know which incredible new leaders to follow up with!

Delivery support

: We need experienced trainers to help plan and deliver content. This could also be an opportunity for your lead volunteers or newer organisers to practice online training with a great support crew where they can master mass online learning tools.
FAQs
I want to know more about the intention and practicalities of the training
Check out our norms and purpose doc here.
I'm already asking our volunteers to do a lot and this just seems like one more thing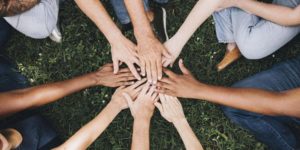 This training is a complementary opportunity for your activists to increase their impact and confidence. It's personal development that benefits us all, and will help you in further connecting and developing your activists. For many, this opt-in session will be a more rewarding early evening engagement than turning into the television or radio, and the structure of the sessions is they can step in when they have more time and step out when they have a lot on.
Moreover, when you are running a campaign that others might be interested in – we can try and feature it – so your volunteers can reflect with others about what they are learning, and share those insights with a broader audience. 
What if we are already running training?
This training is designed to compliment your existing training. The difference is that this is a cross movement space, the cohort makes it different to anything provided in an individual organisation. It won't replace your own training, but it could be a really helpful supplementary learning space for organisations wanting to develop the knowledge and skill base of their leaders.
Think of this space as an ongoing broadcast – lifelong learning – that is a useful supplement to traditional training approaches that have a short life span or may be more tactical or moment based. 
How will I know if my people attend? 
We will ask people to let us know where they are from when they register and we can let you know. Alternatively, you may like to do your own recruitment (eg events on your Nation or other CRM) – we can let you know the Zoom details and you can let us know how many people to expect. 
Can I suggest content?
Yes please – we have meetings with our partners every 6 weeks or so to canvas suggestions from people about the content people need to be trained. We are also always looking for case studies to feature. And even more than this, we would love partners to train or provide volunteers to help with the delivery of content.
How do I get in touch to get involved?
You can email Isabella Morrand [email protected] or Amanda Tattersall [email protected] for more information – and come along to a session to see what it's like for yourself. Just register via here.