Partner with us
We are currently looking for financial and in-kind partners for our 2021 program. Most partners will be not-for-profit organisations working on a social change issue with some sort of volunteer base or people-powered theory of change. 
Financial partnership will allow us to secure the provision of free and accessible training for all members and activists of all of our diverse movements. By funding the Changemakers Organising School you are contributing to improving equity in our movements – and helping build powerful leaders across the spectrum of progressive issues. 
In-kind partnership could look like recruiting your supporters to our training or working with us on the development and delivery of content. 
Benefits of partnership
Partnering with the Change Makers Organising School has a number of key benefits to your organisation.
You are contributing to a powerful offering that is  bringing together grassroots leaders from social movements across Australia and beyond

Your grassroots leaders have access to supplementary training, peer coaching, support networks and time relevant content to support their leadership development

Your grassroots leaders will likely build their confidence and leadership skills, allowing them to  to step up to higher levels of commitment within your organisation

Your grassroots leaders will meet and build relationships with people from other movements, deepening their personal and political power to take powerful collective action

You can help guide the production of content – training or podcast – commissioning content relevant to your mission and, depending on level of commitment, receive notes and recordings for your ongoing use

For some tiers of partnership, we will share data with you on your grassroots members participation
What we are offering?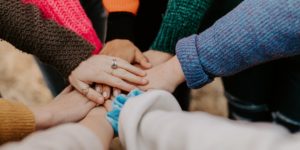 High quality training focused on:
Leadership development:

Builds real skills in organising, and knowledge about power and change

Grassroots connections

: Encourages and nurtures relationships and cooperation across different movement spaces – at the grassroots. While many staff in campaign organisations get the opportunity to work and learn from each other's powerful and diverse movements, our volunteers and grassroots groups don't really get this chance. We want to change this.

Connecting movements to win

: Breaking down the silos between our movements so we can increase our ability to build power and win in Australia's progressive space. This training helps cross those divides.

Real-time long term learning:

Allows for real-time learning and solidarity. By embracing a model that is a bit more "broadcast" than "curriculum", we have created a space where people can reflect on, learn from, and respond to live campaign moments together. 

Accessible learning

: It is accessible for grassroots campaigners – the sessions are free, and all material is recorded and shared.

New leads

: Plenty of unattached curious leaders come into the Organising School (typically 30% of the cohort describe the training as a first time event). We can work to create connections between these new leaders and partner organisations.
Get in touch
We would love to discuss the full partnership proposal with you, and hear more about how we can be a powerful and useful tool for your campaign development. You can email Isabella Morand, Program Manager, at [email protected] to set up a chat.