Exploring Place-Based Research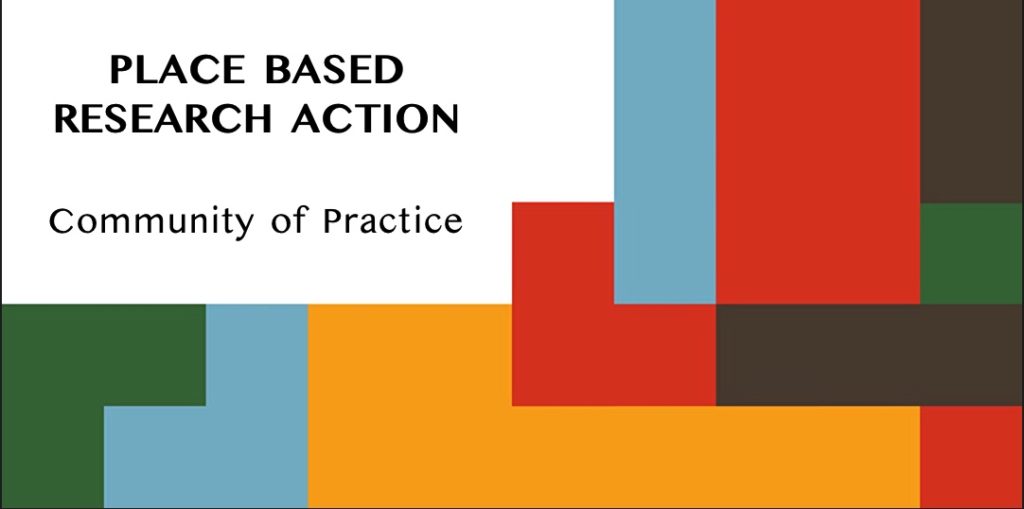 A group of researcher and community practitioners in 2021 began a nation-wide Place Based Research Action community of practice in Australia. We are collating useful resources here. It included the Sydney Policy Lab and its Real Deal project, Jesuit Social Services and its Centre for Just Places, the Centre for People, Place and Planet at Edith Cowan University.
The collaboration meets quarterly on zoom to hear from groups of researchers and practitioners. We are a learning group of people who have a common drive to strengthen participatory based research for the pursuit of knowledge and action.
There are many ways in which practitioners and scholars approach Placed Based Research Action. While some public discussion and scholarly literature focuses on differences in those approaches, we think building bridges between these different approaches may help us learn from each other. We see our different approaches are a source of strength providing new insights and stronger communities.
In this space we don't seek to change how each other works, but understand why different choices have been made – recognising that different circumstances create divergent priorities. We believe that a rich multiplicity of strategies that have a shared understanding between them creates a powerful community of practice.
ChangeMakers is hosting the readings and content for this collaboration while we build an online library for these materials.
SESSION ONE: the Relational Method and the Real Deal project, September 2021.
The relational method is explained in this article, and in this video. It is a form of co-design that builds on the traditions of community organising (in the IAF-Alinsky tradition). The slides are here, and a video of the entire event can be watched here. The Real Deal's website is here. For more on community organising there are a series of ChangeMakers podcasts (listed here) and several articles in the ChangeMakers resources section.
SESSION TWO: Indigenous Methodologies and Country/Place, November 2021.
The ongoing dialogue about place based research and community agency was expanded into a session on Indigenous Research Methodologies alongside practical experiences of where it has contributed to meeting the goals and aspirations of Aboriginal communities.
Wiradjuri woman and Associate Professor Christine Evans and Gomeroi woman and President of NSW Aboriginal Educational Consultative Group Inc. Cathy Trindall explored the emergence of Indigenous Research Methodologies and showed how early engagement of Aboriginal stakeholders in research design has led to successful embedding of Indigenous knowledges and histories into a multitude of NSW K-12 education syllabuses ensuring strengths-based achievements of Aboriginal learners.
The critical importance of cultural safety was also highlighted as key determining factor of respectful engagements when partnering with Aboriginal communities.
The slides are here, and a video of the entire event can be watched here.
Additional Resources
Understanding Country/Place
Understanding Indigenous Research Methodologies
Transforming Education through Indigenous participation
Aboriginal Community Controlled Peak Organisations
NSW Coalition of Aboriginal Peak Organisation
Coalition of Peaks (National)
SESSION THREE: Feminist Participatory Action Research mobilising for social justice, March 2022.
This session focused on Feminist Participatory Action Research (FPAR) as a place-based methodology that combines research and activism for structural change.
Speakers included feminist climate justice activist-researchers Dr Naomi Joy Godden (Centre for People, Place and Planet, Edith Cowan University (ECU)), Trimita Chakma (Ewha Woman's University, South Korea) and Kavita Naidu (ECU).
They reflected on the FPAR work they have supported in Asia, the Pacific and Australia, and how Indigenous, rural and urban poor women have mobilised through FPAR to demand climate justice, labour rights, and development justice.
The slides will be uploaded here and here is the video
SESSION FOUR: Citizen Science and its potential as a place-based methodology, June 2022.
We will introduce citizen science as a participatory method and share case studies of place-based citizen science from around the world.
This session focuses on citizen science and its potential as a place-based methodology that empowers members of the public to collaborate with scientists.
Speakers include Alice Motion (co-chair of the Charles Perkins Citizen Science Node, University of Sydney) and Libby Hepburn (Vice Chair of the Citizen Science Global Partnership and Chair of Atlas of Life).
The session will introduce citizen science as a participatory method and share case studies of place-based citizen science from around the world. Speakers will share their experiences as researchers and practitioners and perspectives on the potential for greater integration of citizen science to better connect research institutions with community.
Register here